paokfc.gr/News/
New issue of Toumba Magazine on sale
New issue of Toumba Magazine on sale
His job is to net goals. So far he has been very consistent. Scoring every 56 minutes and boasting 6 goals in 8 encounters, Aleksandar Prijović is already PAOK's top scorer of the season and features on the cover of Toumba Magazine.
03.03.2017
The 8th issue of PAOK's official magazine goes on sale on Saturday 4 March in PAOK FC Official Stores and online on store.paokfc.gr. You can receive it at home, with no shipping cost in Greece.
In a lengthy interview, the Swiss forward speaks about the new chapter in his career, analyzes what can keep him up at night and lists his objectives with PAOK, confident that he can achieve them: "Fans have high expectations, but so do I. I came here to make the difference and win titles".
OFFERS
Toumba Magazine offers you a 5€ coupon in order to purchase a collection item, the Limited Black kit of PAOK. Cut the coupon and bring it with you at PAOK FC Official Stores for a 5€ discount off your purchase.
FACES
Pedro Henrique
He was signed to cover the void left by Garry Rodrigues's departure. The Brazilian however is a totally different footballer. Different style, different tactical approach and different characteristics. The official magazine of PAOK introduces Pedro Henrique through a very thorough crash test. As a bonus, you get the Fact File of the Brazilian who has German descent, was raised in a farm and speaks five languages.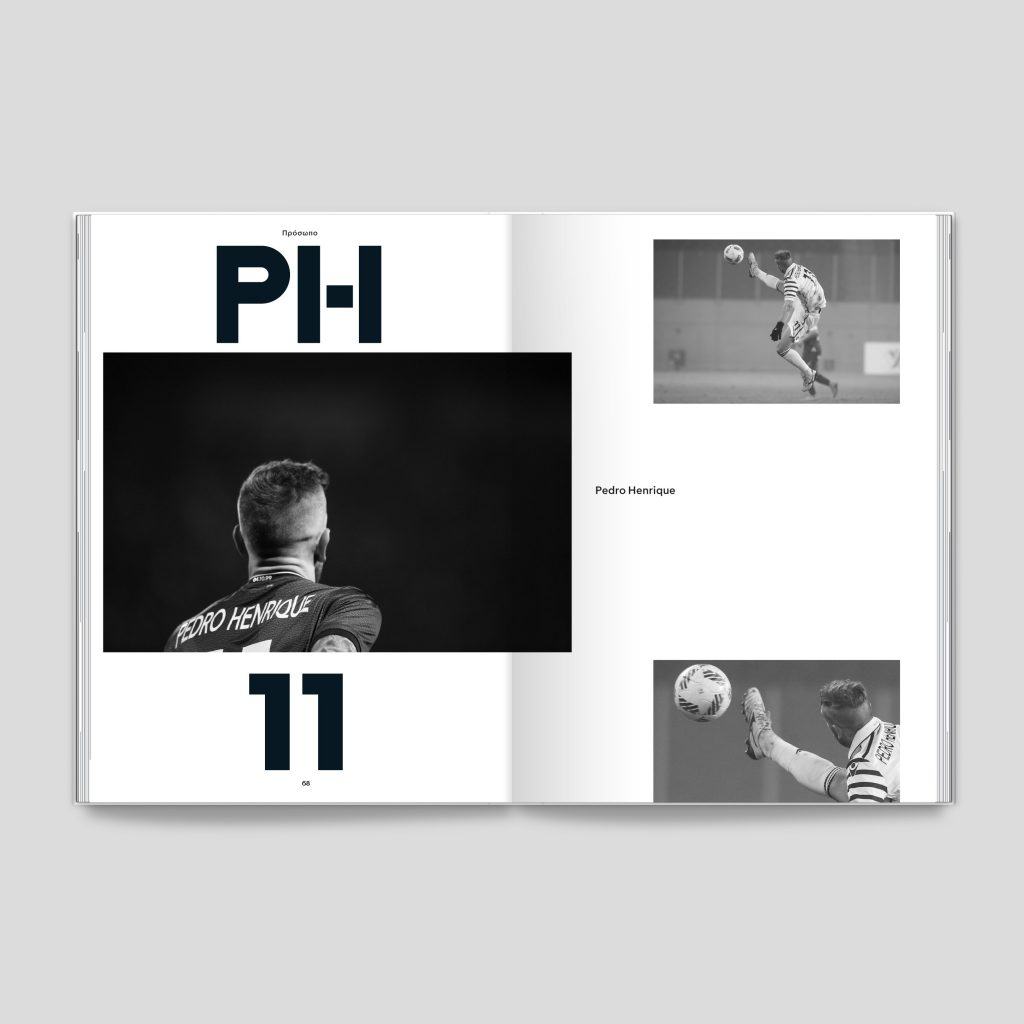 The guarantee
He was the talk of the town before even stepping on the pitch for his first official match. That happened in haste and for all the wrong reasons. The Spaniard has been proving in every match that he is solid, a guarantee for PAOK's rearguard. Toumba Magazine offers you his life story.
Off the Pitch
He is the personification of old school football, with his distinct style and doubtless quality. He leaves football aside and takes us on a tour of his Amsterdam, away from the touristic spots.
Panagiotis Deligiannidis
Q+A
The latest addition from the club's youth ranks to the senior side answers our questions on football, personal life, cinema and fills in the blanks on his profile sheet.
SPECIALS
On the occasion of Aleksandar Prijović's arrival at PAOK, Toumba Magazine takes a walk down memory lane and reminisces about all the foreign central forwards who ever wore the black-and-white shirt. From top scorer Νeto Guerino to diminutive… boxer Milton Omar Núñez García aka Tyson, and from Slađan Spasić and Zlatan Muslimović to Frédéric Nimani and Viorel Frunză.
Toumba Magazine's second special unit is also about forwards. But this time around we focus on… our own guys. On players brought up in the academy of PAOK or signed at a very young age, who established themselves with the black-and-white shirt on.
Pyramid academy of football. Amr Warda became the latest representative of Egypt at PAOK. The official magazine of the club remembers all the "Pharaohs" of the "Double-Headed Eagle" with inside information tips.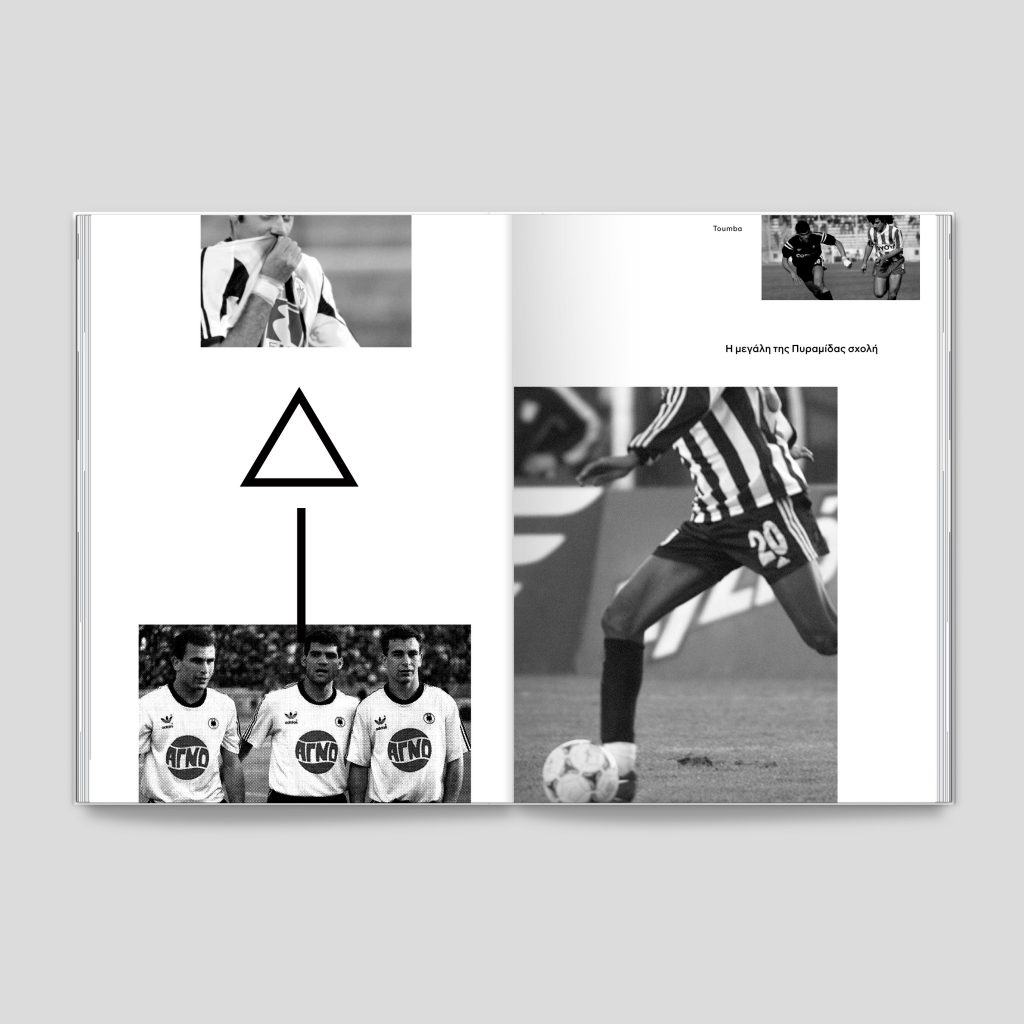 GUEST EDITOR
Giannis Servetas guest stars in Toumba Magazine's 8th issue. He turns back the clock and embarks on a personal, nostalgic and PAOK-filled narration that you shouldn't miss.
COLUMNS
Big Picture
See four different versions of Toumba Stadium, captured by PAOK's photography.
Backstage
Toumba Magazine introduces you into the dressing rooms and the offices of PAOK, displaying exclusive behind-the-scenes info.
Action Replay
All action of previous weeks for your PAOK archive.
Veteran
Panagiotis Kermanidis offers a course on football history, by narrating his life and career at PAOK.
Next Generation
Giorgos Tzovaras is one of the youngsters who stand out in the academy of PAOK and aim to establish themselves in the senior team sometime in the future.