paokfc.gr/News/
Life story of José Alberto Cañas
Life story of José Alberto Cañas
Some see problems even if there aren't any. He, on the other hand, prefers to focus on the positive side of things, even when the going gets tough. He is the perfect person to hang out with and the player everyone needs on their team. He is José Alberto Cañas.
16.04.2017
He was always drawn by the magic of the sea. All roads led to Playa de la Costilla, in Cádiz. He would hang around with his friends, play, get into mischief and get sprayed by the salty Atlantic. Jaime and María de los Ángeles knew that this was the place where their offspring was to be found. José Alberto would return home only if there was a football game on. Especially the Barcelona-Real Madrid clásico.
He would then make himself comfortable on the coach, enjoy every minute of it, completely detached from the outside world. "Mom, that's what I want to do. Become a footballer", he would say in the few moments he could take his eyes off the TV screen.
His mother sought to encourage him and keep him on earth at the same time. She would let him dream, but would also point out –as all mothers around the world do- that football is a very tough career choice and needs many sacrifices.
He didn't care though. He was ready, he was determined to make the necessary sacrifices.
From UD Roteña to Real Betis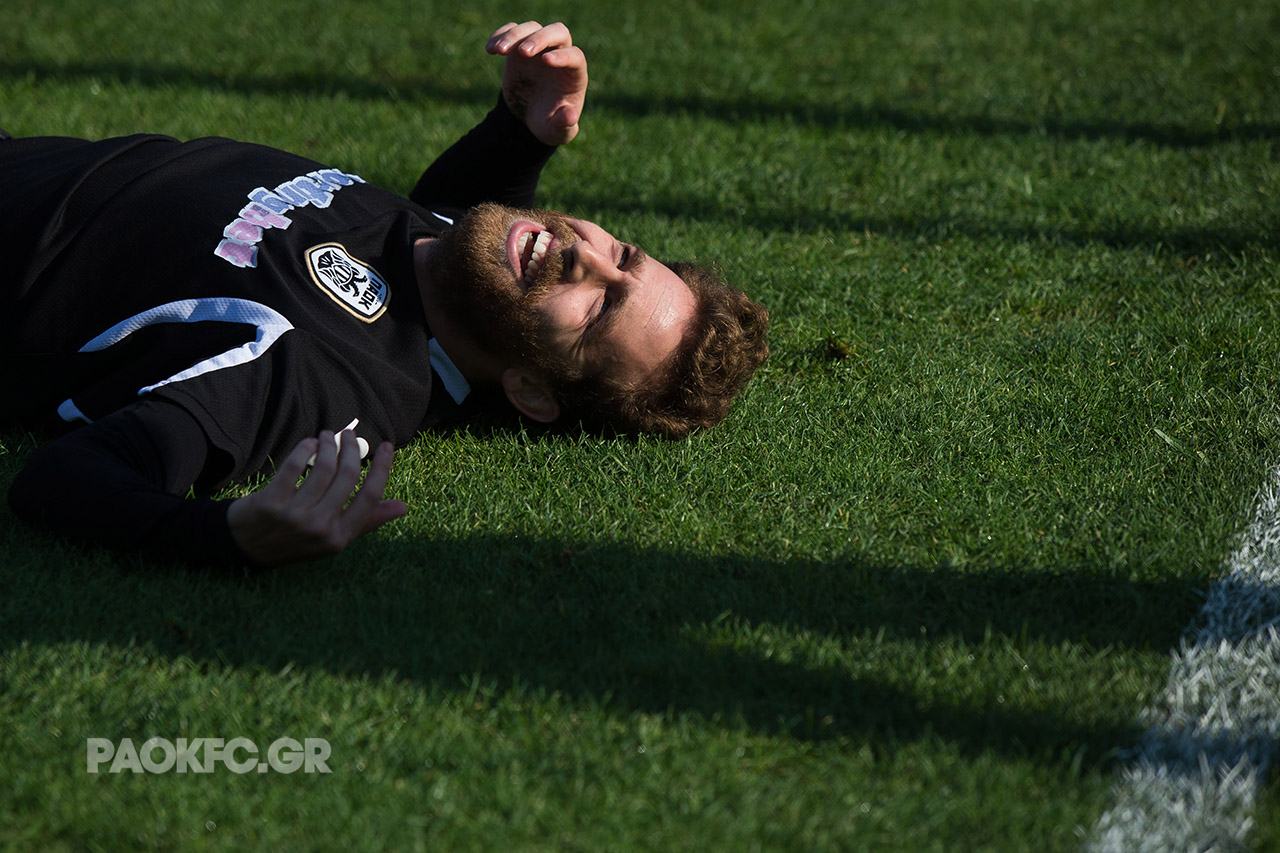 "Football is my life", he says today, as he speaks to us in the Sports Centre of PAOK. "I wouldn't have it any other way. It was what I always wanted and my parents didn't object".
To be precise, his mother encouraged him and took care of him, while Jaime provided for his family by repairing motorcycles. At the age of 7, José Alberto joined the academy of local club UD Roteña and began his football journey.
His destination wasn't Barcelona or Real Madrid, but the first feasible option: his favourite club, Real Betis. Scouts of the Sevilla "Greens" spotted him in the local championship of Cádiz and brought him to their ranks when he was 17 years old. He came one step closer to fulfilling his dream. A year later, in 2005, he watched from the bench as his side took on Barcelona.
Debut at 22
In order to make his debut for the senior team of Real Betis, he had to wait considerably. He was insistent and patient though, he worked hard and took his opportunity when it presented itself, in 2009. At the age of 22, he put on the green-and-white shirt and entered the pitch to face Club Atlético de Madrid.
"We lost 2-0, but it was an unbelievable experience for me", he remembers. "It was the best feeling in the world. I still remember it and I always will, but it's hard to describe". While José Alberto was on cloud nine, his father chose to bring him to earth. He pointed out that "it was just the beginning of a bumpy ride. He told me to calm down and work hard, because one game and one contract didn't mean anything by themselves. That I should be happy if I remained at the same level ten years later".
Browse photography from José Alberto Cañas's childhood and his first steps in football, exclusively on PAOK FC Official App [Play Store / App Store]
This piece of advice proved very useful, as his road towards establishing himself was far from smooth. He spent the following season at Real Betis B team, but no obstacle could make him deviate from his quest for success. He returned to the seniors, earned a place in their roster, became a regular and won the bet against himself.
The Premier League dream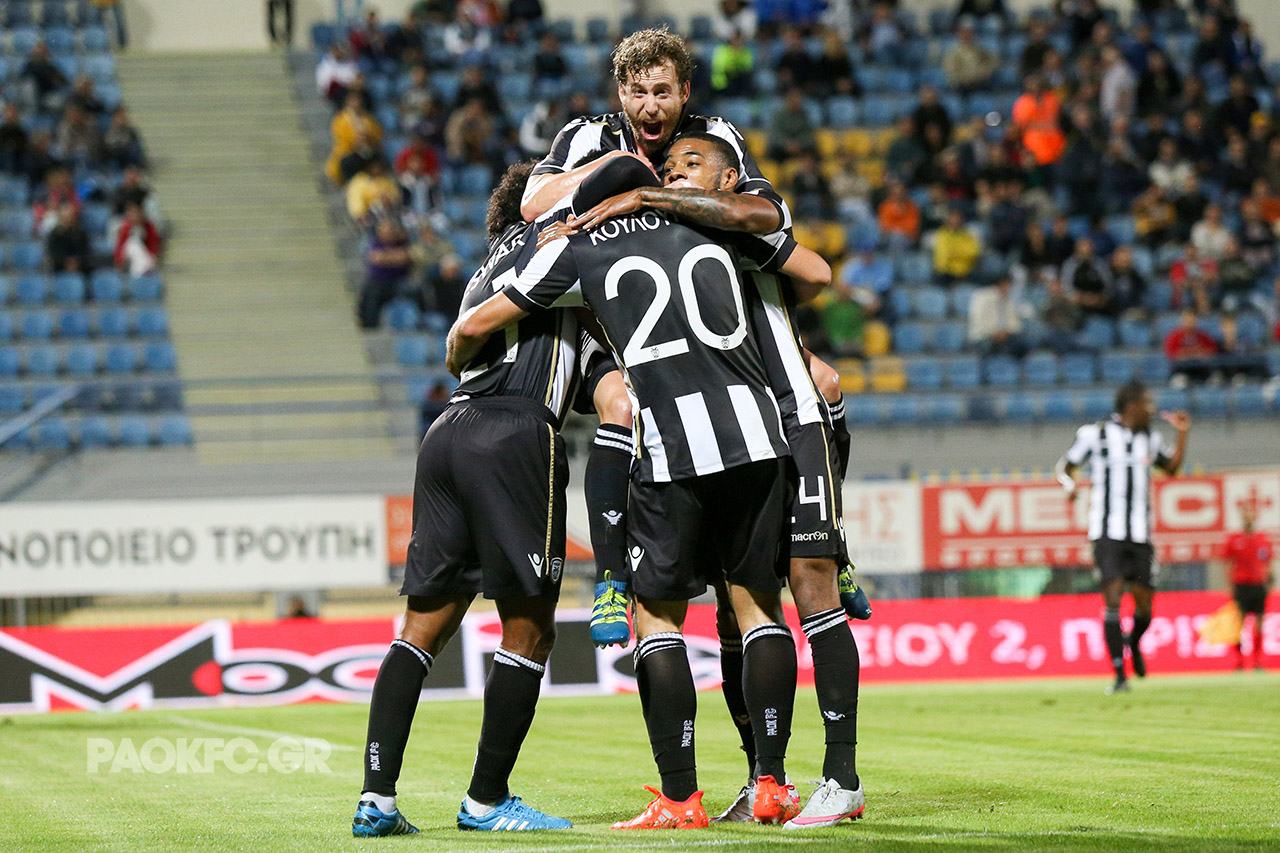 In 2013, he fulfilled another one of his childhood dreams. He played in the Premier League. "It's something a player needs to experience and enjoy. The best league in the world, an unbelievable feeling. I will never forget the respect a player gets by everyone there".
Despite being a regular at Swansea City AFC for most part of the season, the substitution of Michael Laudrup by Garry Monk at the helm of the team meant the end of his Premier League days. "The new coach didn't want me, so I left. The same happened last summer at Espanyol. That's football", he says calmly, with his trademark smile.
You will rarely see him upset or angry. Even when he is disappointed by a result or dead tired, he will smile, greet someone with a warm handshake. Without indulging in pointless jokes, he weighs the person in front of him and conveys his positive aura.
Smiley Face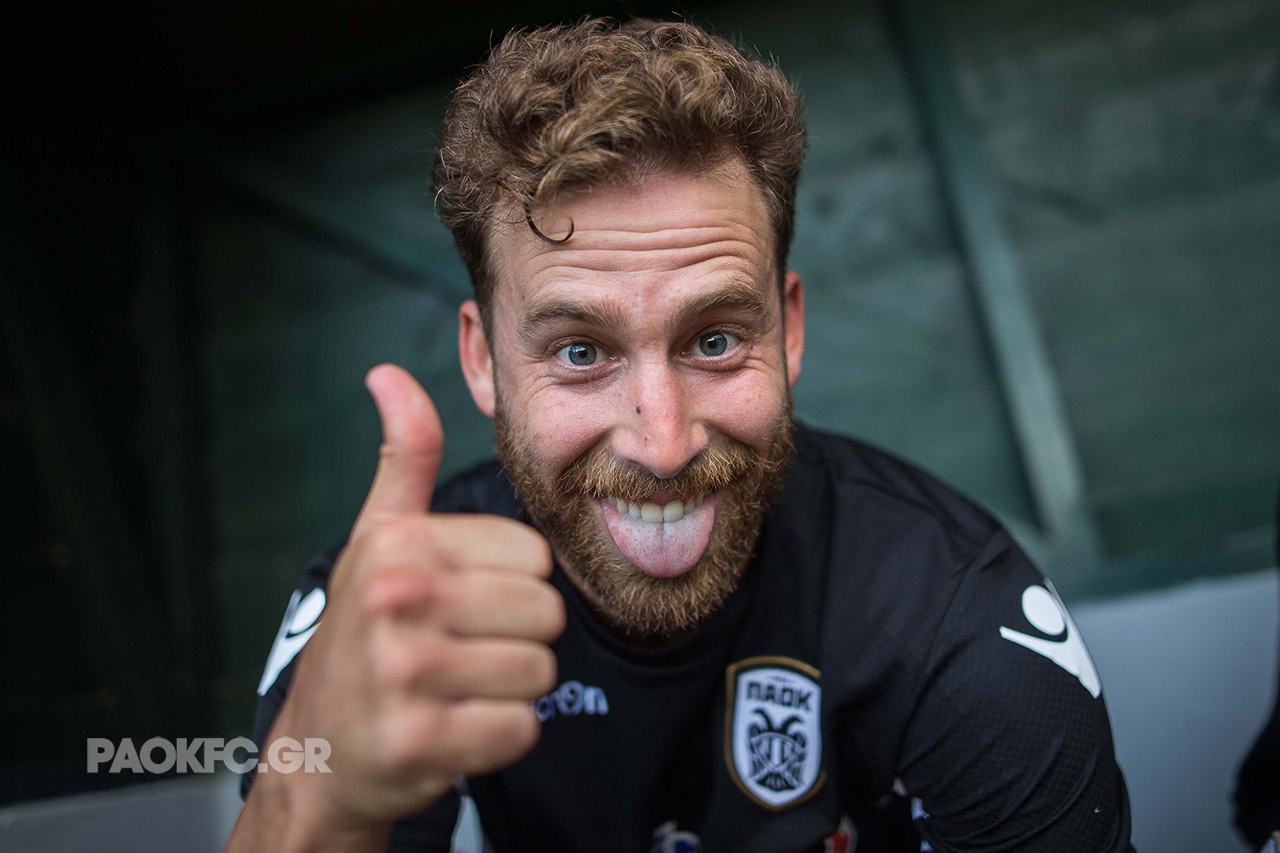 "I have been like that all my life. I love to smile. I am happy for everything I have, for my job. I love football and I enjoy being with my family and friends. Why shouldn't I be well?"
There is no obvious answer to that. His parents and two siblings are healthy and proud of him –although his father still points out his son's errors after each match, in order to keep him on his toes. He also has Lourdes with him in Thessaloniki. The woman of his life.
They met at Real Betis. Destiny literally brought her at his feet. "Lourdes worked for the club as a podiatrist. We met, got to talk and ended up being a couple". They are not married yet, but why fuss about it? José Alberto doesn't like long-term plans anyway. He prefers to live and experience each day as it comes.
He is sure about one thing though. "There is no way that I will become a coach in the future. It doesn't suit my character. Can you picture me as a coach?" The answer is definitely no.
The Life Story of José Alberto Cañas was published in the 6th issue of Toumba Magazine. All eight issues of Toumba Magazine are available at PAOK FC Official Stores and on store.paokfc.gr.