paokfc.gr/News/
PAOK FC Official App makes its debut on App Store
PAOK FC Official App makes its debut on App Store
Totally revamped, boasting a new design, abundant exclusive material and all PAOK news, the new application of the club is here to improve the services rendered by the "Double-Headed Eagle's" New Media and complete the black-and-white digital experience.
10.06.2016
Preparations for 2016-17 season see PAOK advance to a new era with the necessary update of services rendered to smartphone users. PAOK FC Offcial App moves to the next level. Easy to browse, fast and with innovative design, it covers the user's needs and allows you to have paokfc.gr's extension always available.
Learn all news of our team, watch PAOK TV's HD videos, browse through the photo galleries with the team's daily activities, experience the Live Match Centre with real time updates, surf through 90 years of PAOK's history, customize your mobile phone with the team's colours and exclusive Wallpapers, create your own collection of autographs and, of course, get your tickets for home games.
PAOK FC Official App also has its own In App Browser so that you can follow all news links without abandoning the application environment and then return to the news with a simple click. You can also connect directly with PAOK's social media pages.
The brand new application of PAOK comes in three languages (Greek, English, Russian) and is available on Google Play.
Android users can download the brand new application of PAOK HERE.
As for iOS users, they can download PAOK's new application HERE.
PAOK FC Official App is not an update of PAOΚ's old application that has been cancelled. You have to download the new one.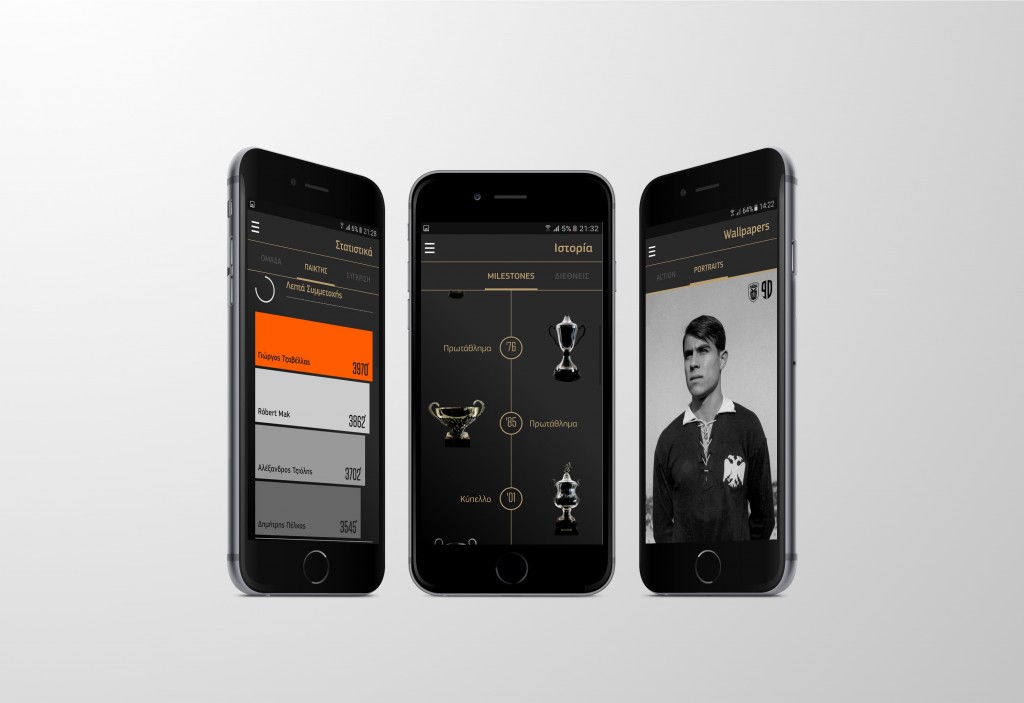 FEATURES
Live Match Centre
Real time information for all matches
Live Stats
Photo galleries
Live voting
In App browser
Fixtures – Results
Standings
History and analysis of PAOK's milestones
Statistics on all Super League players with head-to-head comparison
Multimedia: videos by PAOK TV and photography from all activities of the team
HD Wallpapers
Autographs
Team presentation with player profiles, statistics, photo galleries and Q+A
PAOK U20s: player profiles and statistics
Academies
Information and ticket purchase