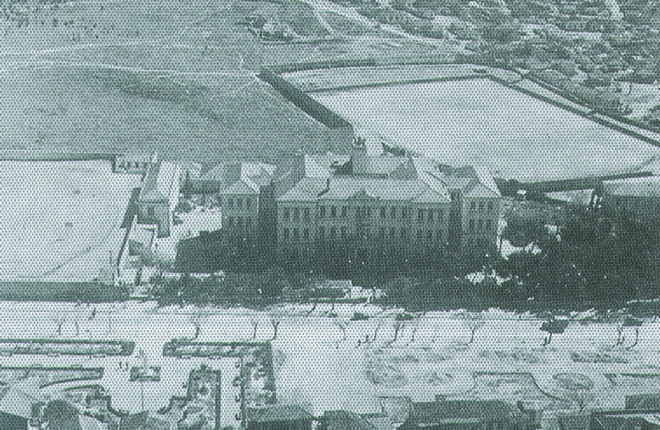 1932
The Syntrivani Ground
In March 1929, PAOK absorbed AEK Thessaloniki. The latter were using the Syntrivani premises as training ground for their athletics sections. Construction works were quite challenging in order to turn the ground into a football field and –above all- to come up with an underground escape route for the Evangelistria water stream.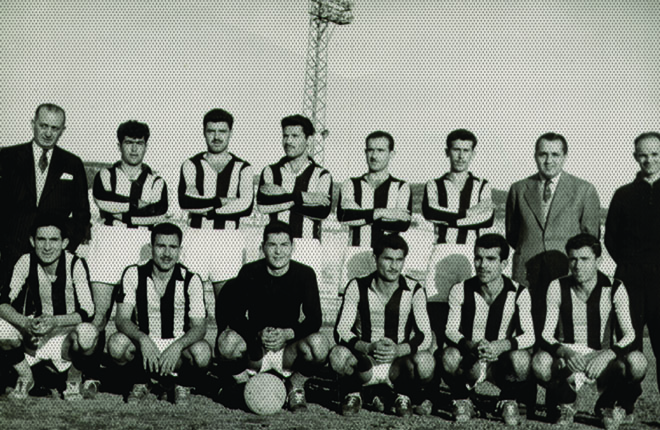 1956
The third consecutive Thessaloniki league
Nikos Pangalos started building the big PAOK squad of the '50s, he then passed the torch to Willy Sefzik and Erman Hoffman took over in the summer of 1955. The "Double-Headed Eagle" dominated the scene and won their third consecutive Thessaloniki league, therefore earning permanently the Cup awarded by the municipality.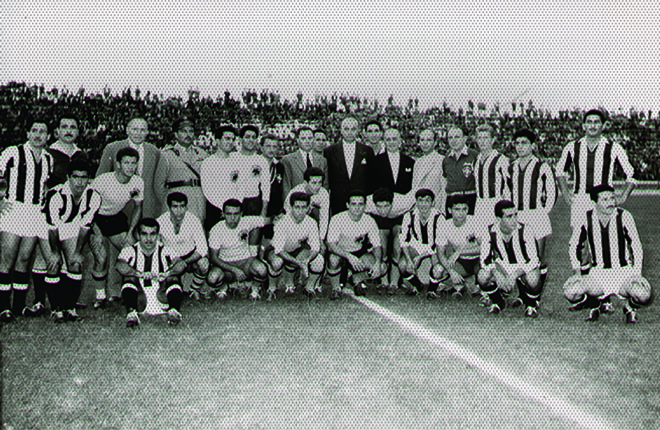 1959
The Toumba temple
Toumba Stadium opened its gates for the first time on 6 September 1959 to welcome PAOK and their supporters. It was inaugurated with a friendly 1-0 victory over AEK. The change was first prompted by the purchase of the Syntrivani land by Aristotelio University in order to build the Theological School. PAOK administration went on to acquire a 7,5-acre area at Ano Toumba belonging to the Ministry of National Defence.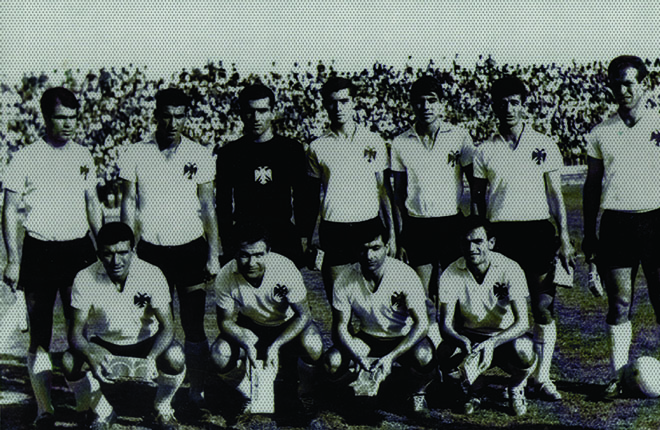 1963
Koudas' debut
Ahead of their encounter against Ethnikos Piraeus at Leoforos Alexandras Stadium on 21 December 1963, PAOK were plagued by absences. Therefore Hungarian coach György Babolchay had to call four players from the youth squad. Among them was the -unknown back then- Giorgos Koudas, barely 17 years old. He proved an instant hit, as according to match reports, he was among his team's finest.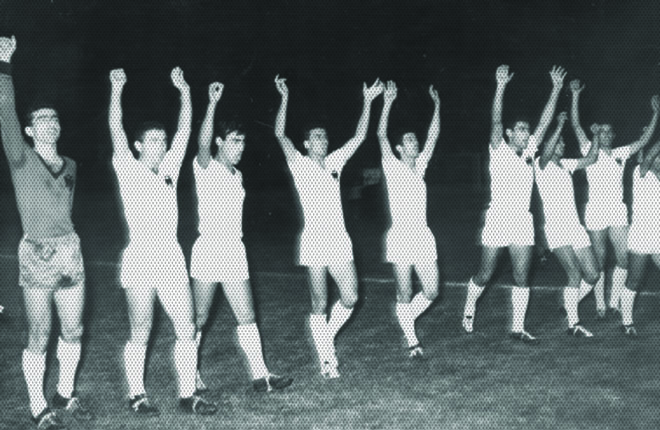 1965
European debut
PAOK's first ever encounter in European competition corresponded to the Inter-Cities Fairs' Cup and was held on 15 September 1965. It was a cause for celebration for the city of Thessaloniki. The match was held at Kaftanzoglio Stadium and not at Toumba, due to lack of floodlights. Before kick-off, there was a parade by the orchestra of Thessaloniki Municipality. Afterwards, the mayor Mr. Tsiros presented the winners with a trophy, while the delegation of Wiener Sportklub were taken on tour around the city.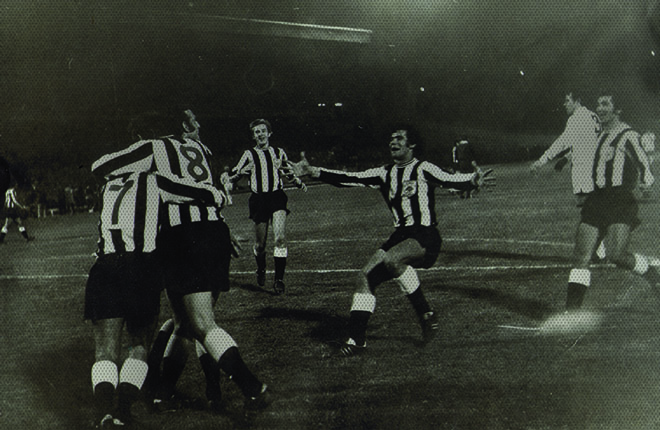 1974
In the Cup Winners' Cup quarter-finals
PAOK's campaign in the Cup Winners' Cup of 1973-'74 remains to this day their finest run in European competition. They first eliminated Legia Warszawa and then saw off Olympique Lyonnais, before coming up against defending cup holders AC Milan in the quarter-finals.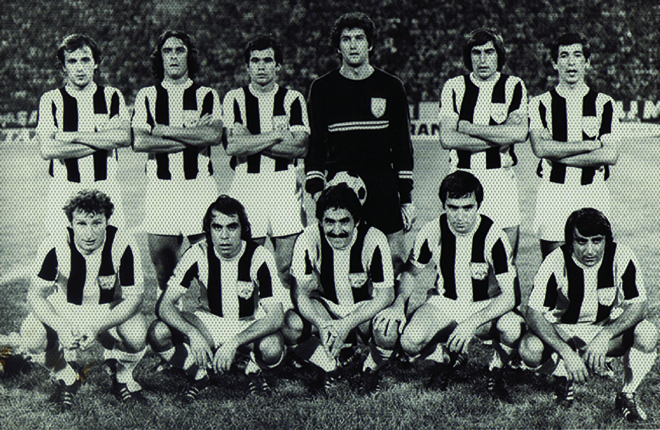 1975
FC Barcelona and Johan Cruyff bow before PAOK
In 1975-'76, the UEFA Cup that had replaced the extinct Inter-Cities Fairs' Cup was already in its third season. That was when PAOK made their debut in the competition. Their first opponent was powerhouse FC Barcelona of Johan Cruyff and 11 internationals.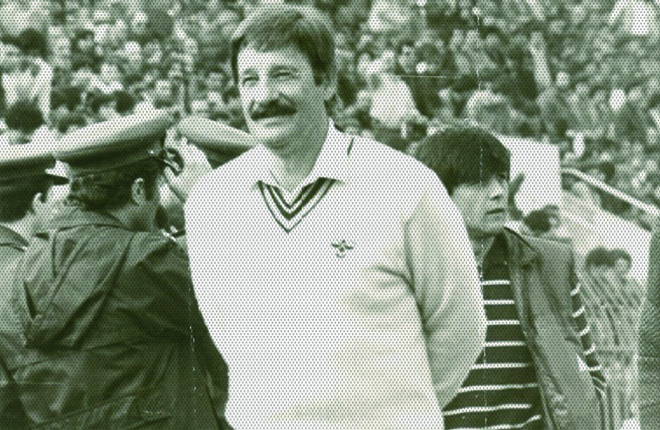 1981
Lóránt dies on the bench
Gyula Lóránt signed for PAOK on 10 December 1974 and first sat on the bench five days later, for the 2-0 victory over Olympiacos at Toumba. Until the end of that season, he laid the foundations for the team that would go on to claim their first ever league title in 1975-'76.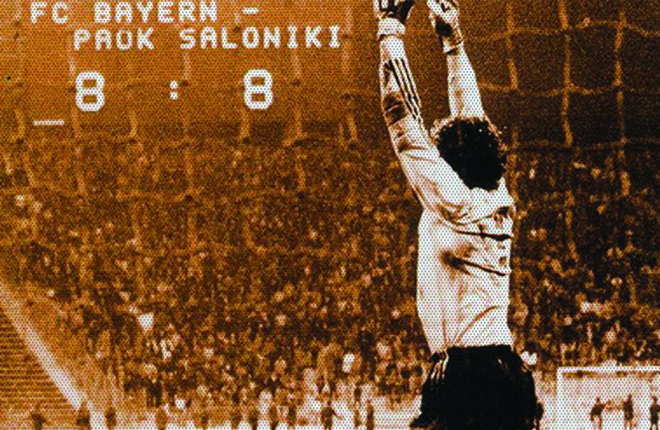 1983
The Munich thriller
The two-legged tie between PAOK and FC Bayern München for the 1983-'84 UEFA Cup 2nd round had caught the eye of football lovers all over Europe due to a peculiar clash. Pál Csernai had taken the reins of the "Double-Headed Eagle" right after completing a five-year spell at the Bavarians, where his relations with the team's stars left much to be desired.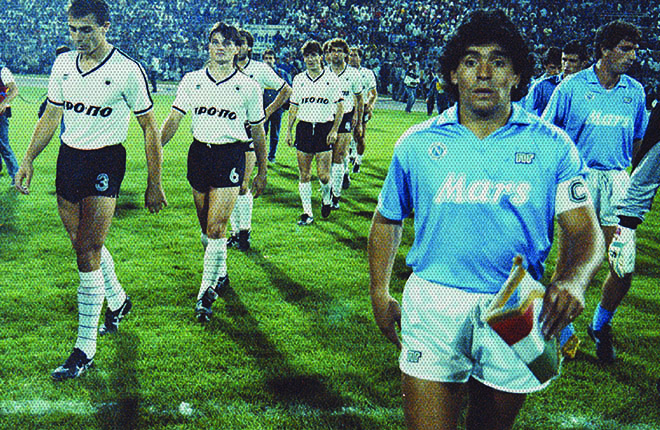 1988
Maradona at Toumba
In the 1988-'99 UEFA Cup 1st round, PAOK got drawn against SSC Napoli. Dutch coach Rinus Israël told his players that they would come up against three of the world's best: Diego Maradona, Careca and Alemão.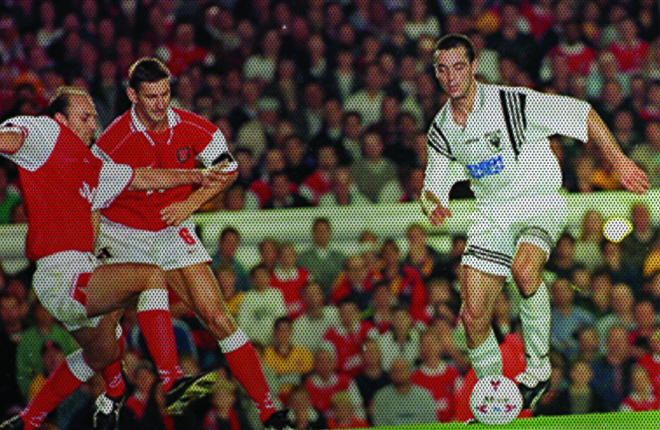 1997
The "Highbury" opus
Zisis Vryzas' goal that earned PAOK a 1-1 draw against Arsenal FC in "Highbury" secured a historic qualification. That goal will never be forgotten by the fans of the "Double-Headed Eagle", nor by all Greek football lovers.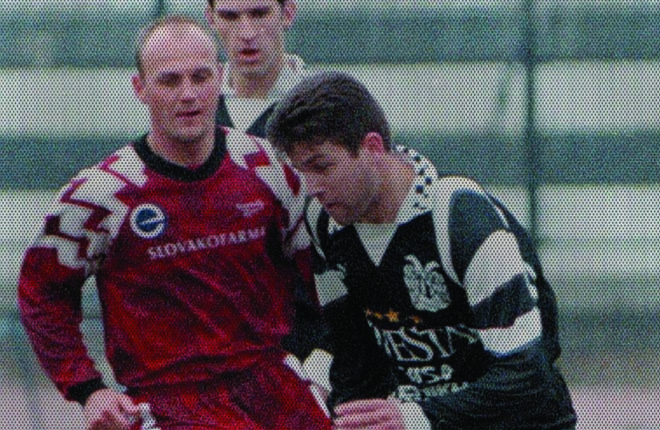 1998
Panagiotis Katsouris' untimely death
One of Greece's finest talents, Panagiotis Katsouris was 21 years old and had all his life ahead of him. But he met an untimely death on 9 February 1998, when he lost control of his car and crashed against the parapet of the bridge at Thermi.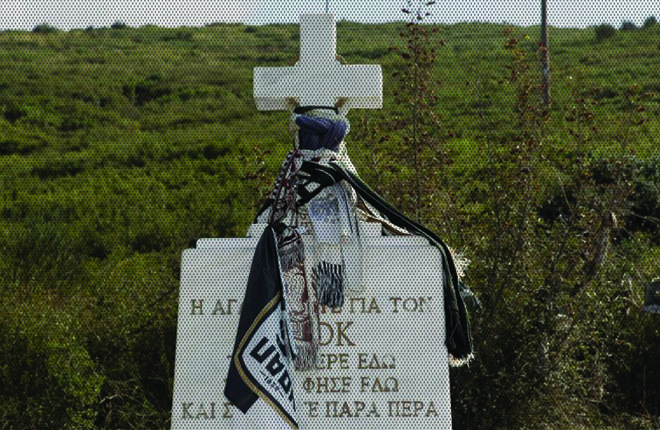 1999
The fateful night at Tempi
On 3 October 1999, PAOK had held Panathinaikos to a 1-1 draw in Athens Olympic Stadium, thanks to Joe Nagbe's equalizer in the 78th minute.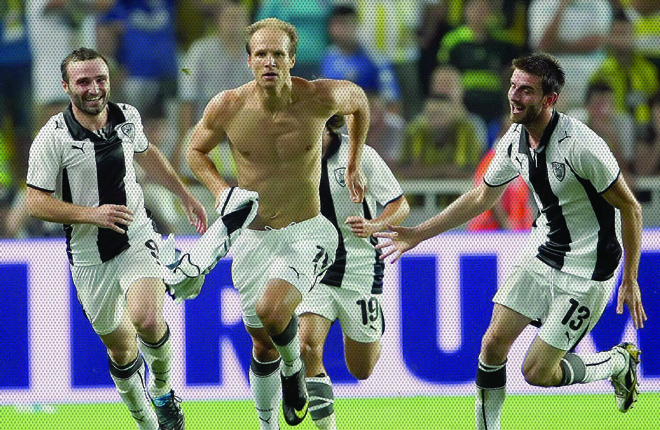 2010
Constantinople has fallen!
PAOK returned to the city of their roots in August 2010 for the UEFA Europa League play-offs. After getting eliminated by AFC Ajax on the away goals rule (4-4 aggregate) in the UEFA Europa League, they transferred to the Europa League and were paired against Fenerbahçe SK. They prevailed 1-0 at Thessaloniki thanks to Vieirinha's goal in the 19th minute. They held on to victory despite playing in numerical inferiority for more than half-an-hour, after Vitolo was given his marching orders for a second bookable offence.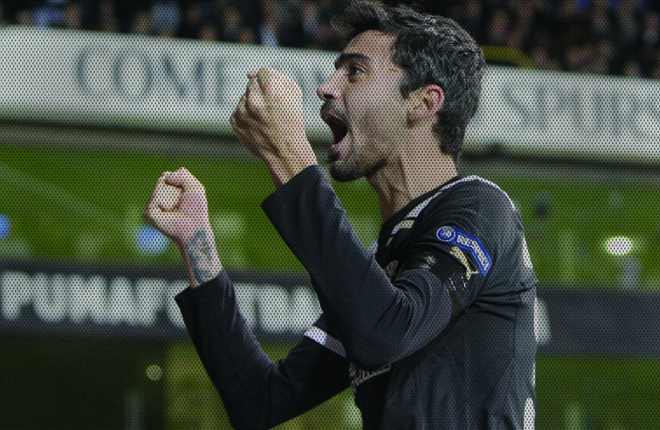 2011
Triumph over Tottenham
On 30 November 2011, PAOK needed a good result against the Spurs in England to maintain hope of qualifying to the knock-out stage of the UEFA Europa League. They caught their rivals off guard after just six minutes of play, when Dimitris Salpingidis made the most of Giorgos Georgiadis' cross scoring the opener with a header. Stefanos Athanasiadis doubled PAOK's lead a few minutes later, with a close tap-in teed also by Georgiadis.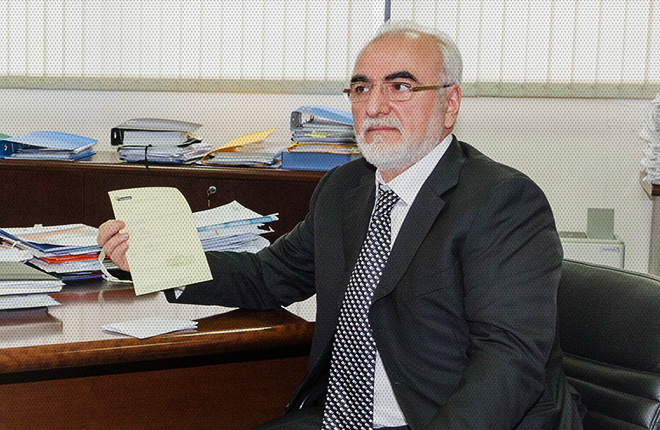 2015
PAOK free of burden
Since 12 May 2015, PAOK FC can boast that they are debt-free. They are clean, free, without the burden of the past. All that thanks to Ivan Savvidis who took care of their debts.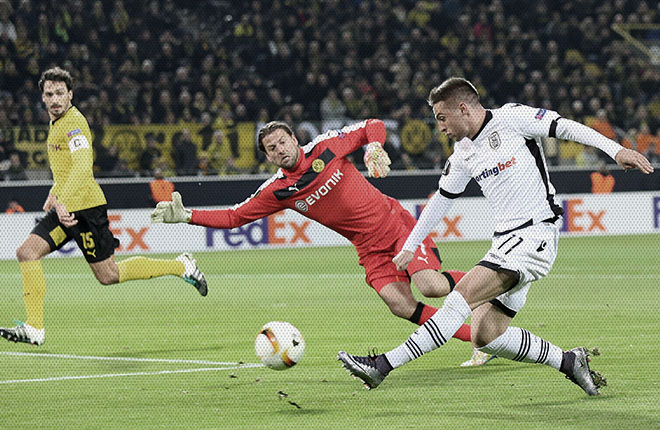 2015
An evening in Dortmund
Unpredictability makes football even more attractive. It's been proven time and again. Repetition never hurt anyone. Especially when this rule is proven right in one of the planet's most impressive grounds.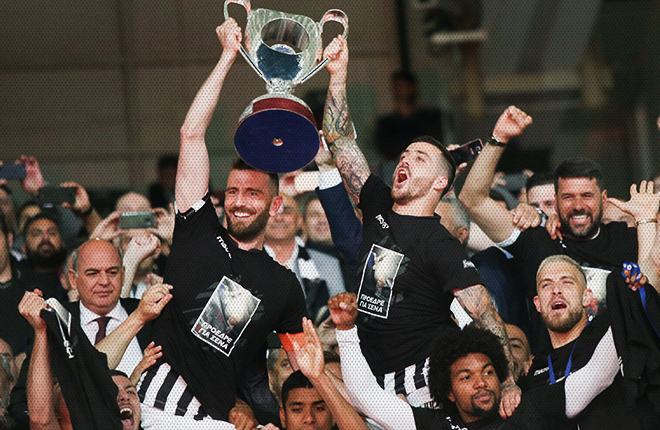 2018
First back-to-back title
In 2017, PAOK defeated AEK Athens in Volos and won the Greek Cup, their first trophy after 14 years. Twelve months later, the two sides met again in the final of the competition and Răzvan Lucescu's troops defended their title, cruising to a 2-0 victory in their rivals' home ground.