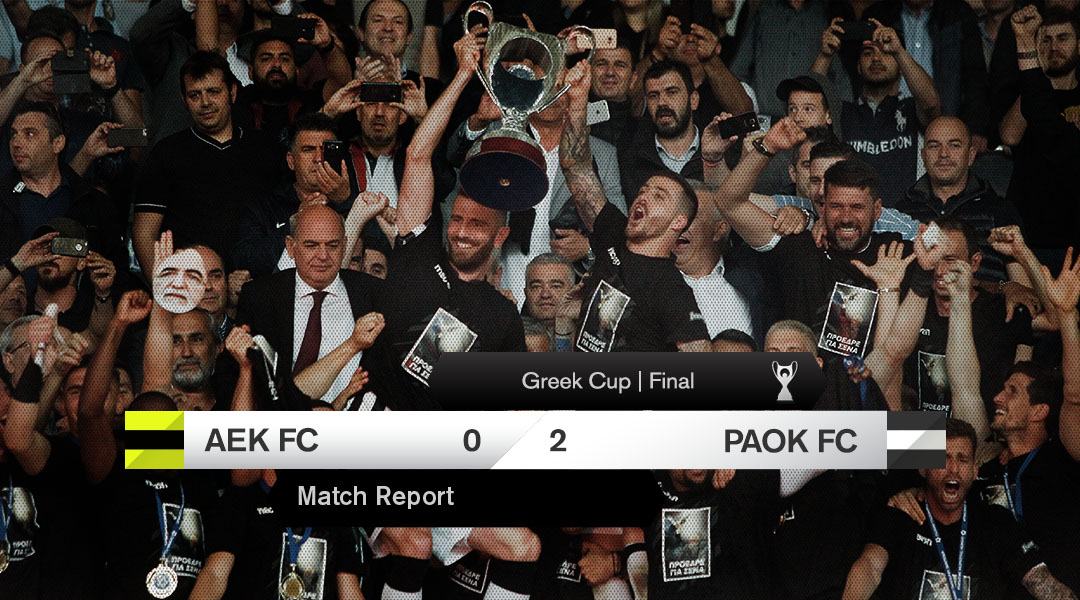 Champions on the pitch, Greek Cup winners on their pitch
The players of Răzvan Lucescu started strongly into the Greek Cup final determined to bring the trophy to the White Tower. And they achieved it, by producing excellent football throughout the encounter.
PAOK were superior to their rivals right from kick off and missed a host of opportunities to net the opener. Diego Biseswar , Aleksandar Prijović and then Djalma Campos came close, but the first half ended goalless.
The "Double-Headed Eagle" kept their foot on the throttle after the interval as well, trying to break the deadlock. They got their reward through Adelino Vieirinha , who gave PAOK the lead with a direct free-kick in the 65th minute, sending fans into rapture.
Both teams were reduced to 10 players in the 80th minute, Maurício and Vranješ getting sent off. The "Double-Headed Eagle" troops kept their cool, Alexandros Paschalakis denied AEK's only threatening effort to equalize and Dimitris Pelkas finished off the encounter in the 92nd minute, collecting Prijović's assist. It was the signal for the party to start in the rivals' home ground!
Line-ups:
AEK Athens (Manolo Jiménez): Barkas, Bakakis, Vranješ, Chygrynskiy, Hult (52' Galo), Galanopoulos, Simões, Mantalos (67' Christodoulopoulos), Bakasetas (73' Giakoumakis), Livaja, Araujo.
PAΟΚ ( Răzvan Lucescu ): Paschalakis, Matos, Crespo, Varela, Vieirinha (82' Malezas), Cañas, Maurício, Campos (51' Mak), Pelkas, Biseswar (74' Shakhov), Prijović.