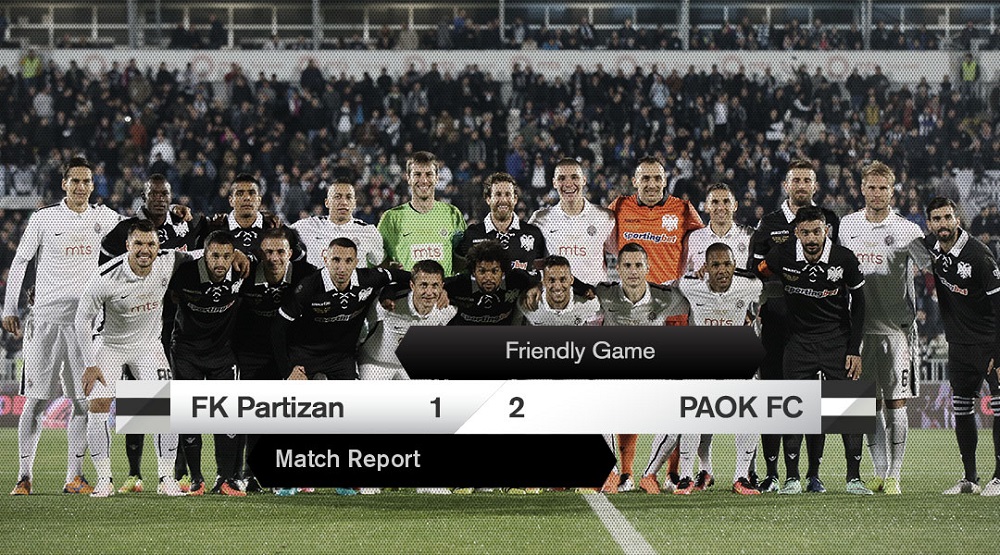 The atmosphere was great. The Partizan faithful acclaimed local hero Saša Ilić who has made 791 appearances and warmly welcomed PAOK.
The "Double-Headed Eagle" prevailed 2-1 with two early goals by Diego Biseswar (2', 8'). Vladimir Ivić's troops were in control for most of the first half and could have scored more goals.
After the interval, Partizan gained ball possession, became a threat and were able to reduce distances with Jovanović.
The Serbian side honoured their Greek guests in an emotional way, 15.000 fans chanting all PAOK songs in perfect Greek!
PAOK FC honoured their hosts for their 71st anniversary and the honourary guest Saša Ilić. They also met old friends, like nowadays sports director of Partizan Ivica Iliev, former coach and appearances record holder Momčilo Vukotić, along with Zlatan Muslimović and Zvonimir Vukić who didn't miss out on the opportunity to watch PAOK up close.