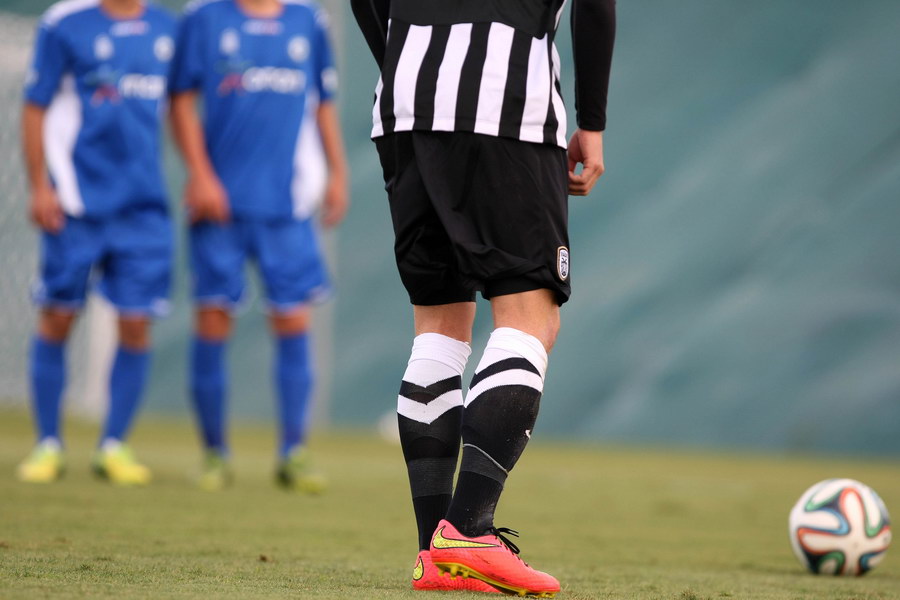 PAOK U17s take Veria by storm
PAOK U17s recorded their fourth consecutive league victory, winning 5-0 at Veria for matchday 6 of the Northern Group 1st round of fixtures. PAOK lead the race level with Xanthi, having collected 12 points in five matches.
Konstantinou scored the opener in the 50th minute following a fine combination with Chatzidimpas. Seven minutes later, a header by Miskovic doubled PAOK's lead. In the 63rd minute Argyriou made it 3-0 with a spot kick and, five minutes later, he scored his team's fourth with a powerful shot. Another header by Miskovic, on a corner by Koutousis with two minutes left on the clock, sealed PAOK's convincing display.
PAOK U17: Siampanis, Aidonidis (65′ Charalampidis), Liaptsis, Dimitriou, Paspalas, Kyrillidis (75′ Panagiotidis), Kligopoulos (46′ Miskovic), Chatzidimpas (71′ Koutousis), Efthymiou, Argyriou, Konstantinou (75′ Yfantidis).