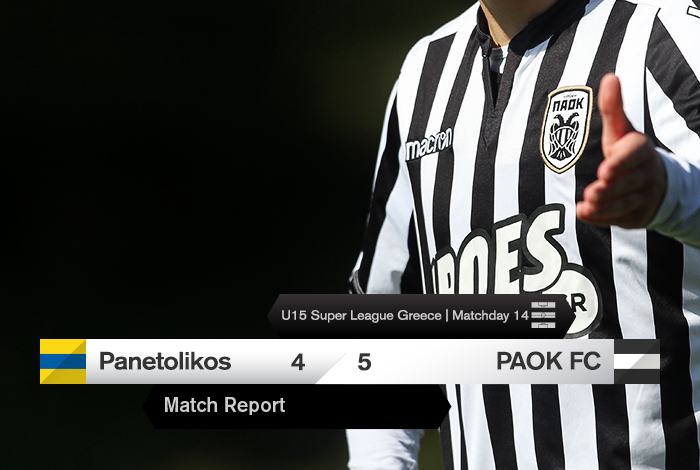 U15s prevail 5-4 in Agrinio
Manesidis opened PAOK's account on the 10th minute, following an assist by Bournelis, while Manesidis scored six minutes later as well, teed up by Stojnovic. Bournelis made it 2-3 for the visitors in the 33rd minute collecting the rebound after Konstantelias's direct free kick.
Koulierakis took the scoring baton on the 51st minute and made it 2-4 following a corner by Konstantelias. Manesidis completed his hat-trick for a 3-5 lead in the 68th minute, set up by Tsagalidis.
Panetolikos reduced distances during stoppage time.
PAOK U15: Zadikopoulos, Pairazidis (62' Theodoridis), Tsagalidis, Chnaris, Manolioudis, Koulierakis, Bournelis, Stojnovic, Manesidis, Taitzoglou, Konstantelias