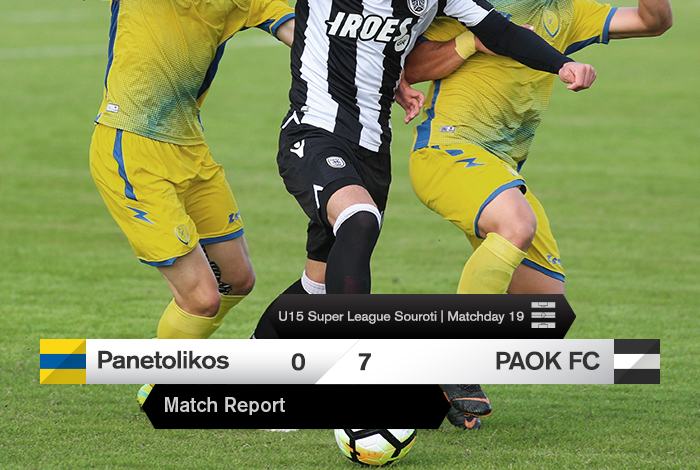 Goals galore for the U15s
PAOK rushed to an early lead, Zilos scoring the opener in the 10th minute, teed up by Symeonidis. The latter turned to scorer three minutes later with a fine individual effort. Tsikos made it 3-0 in the 29th minute. Koutsias netted a hat-trick after the interval (60' pen, 77' and 78') and Smyrlis also scored with a spot kick (62').
PAOK U15: Monastirlis, Τasiouras, Cela (55' Ζafiriadis), Ζilos, Sinanaj (40' Τoskos), Τsikos, Smyrlis, Κedikoglou (57' Lazariotis), Κoutsias, Symeonidis, Bampouras (34' Κalogiros).