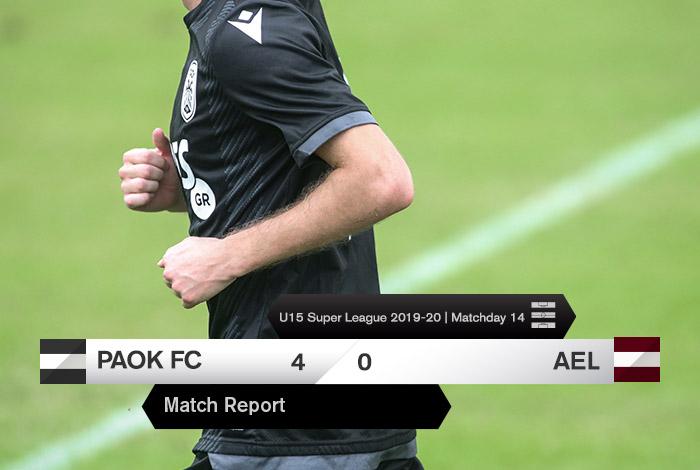 Under-15's continue winning streak
PAOK's Under-15 side won its 11th successive match out of 11 on Monday, defeating Larissa 4-0 and extending its lead over second-placed Xanthi to a massive 17 points.
Varela opened the scoring for PAOK in the 57th minute at the third attempt after some pinball in the Larissa penalty area. Kastidis then made it 2-0 after 63 minutes with a side-footed effort from inside the penalty area, while Aleiferopoulos added a third goal four minutes later with an almost carbon copy goal. Kastidis rounded off the scoring after 72 minutes to make it 4-0 following a corner delivered by Aleiferopoulos.
What made this victory all the more satisfying for the home side was that there were also three players from the Under-14 team included in PAOK's lineup.
PAOK lineup:
Nikolakoulis, Panagiotidis, Deligiannis (65′ Kalioglou), Kastidis, Pasachidis, Kottas (40′ Aleferopoulos), Ignatiou (65′ Karaioannou), Lekka (55′ Panikidis), Varela (65′ Koutsioudis), Giagtzidis, Ganopoulos.