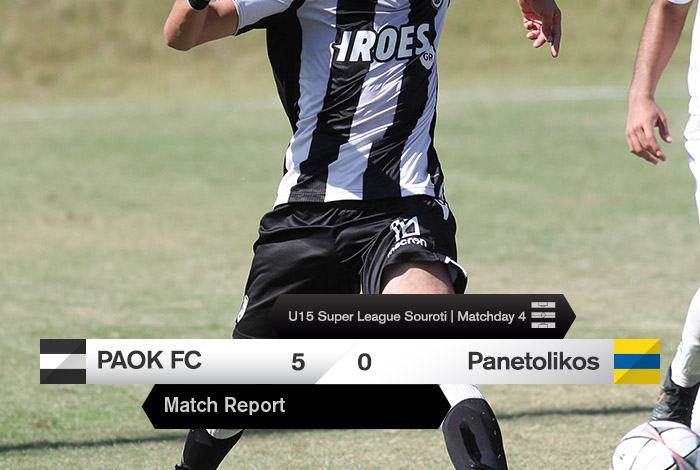 U15s thrash Panetolikos 5-0
Spyridopoulos netted the opener after just five minutes of play, on an assists by Bampouras. Koutsias then went on to hit a hat-trick within 15 minutes: in the 12th minute, on Bampouras's second assist, in the 20th minute set up by Spyridopoulos and on the 27th minute, converting the penalty kick he was awarded. Koulouris wrapped up PAOK's 5-0 victory teed up by Koutsias.
PAOK U15: Botis, Τasiouras (65' Τsaloukidis), Sinanaj, Ζilos (52' Cela), Κousidis, Τsikos, Smyrlis, Pitilakos (68' Lazariotis), Koutsias, Spyridopoulos (57' Kalogiros), Bampouras (48' Koulouris).