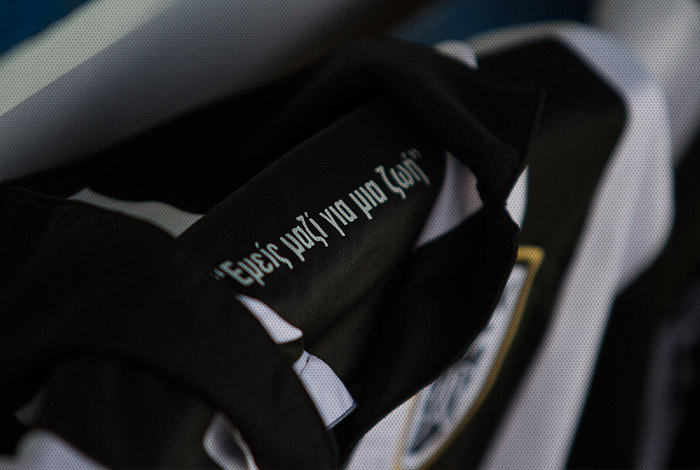 With three matches left on the regular season, PAOK U15s have already secured their presence in the Super League final, to be held on 8 April at Chania.
The pupils of Vasilis Mittas and Vasilis Kanaras comfortably dispatched Panthrakikos 2-0, maintained their ten-point distance from second-placed Xanthi and are already packing their bags for Crete, where they will claim the league title.
With just six minutes on the clock, Chatzis scored the opener and on the 30th minute Gargalatzidis made it 2-0 for the "Double-Headed Eagle". PAOK were in control of proceedings throughout the encounter and created several opportunities for a much larger victory. They played the last ten minutes in numerical inferiority, as Gaitanidis was sent off on a second bookable offense.
PAOK U15: Mavidis, Tourgaidis, Κyrkou, Georgiadis, Lyratzis (40' Pantazidis), Maniotis (40' Galileos), Doumtsis, Doulgeris (40' Κyrtsos), Chatzis (40' Loufakis), Gargalatzidis (40' Gaitanidis), Kyziridis.