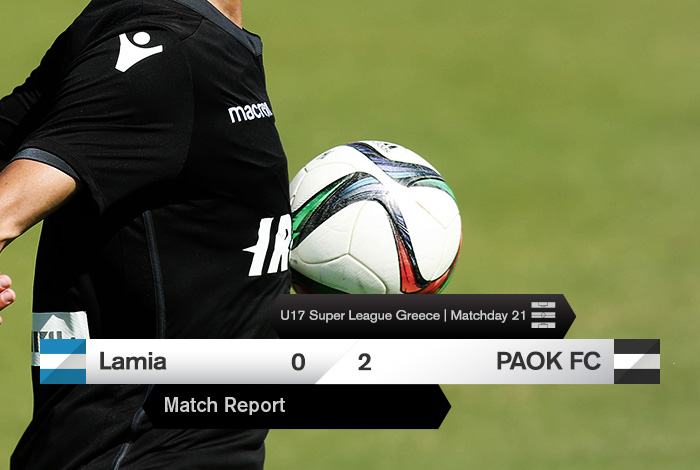 U17s victorious in Lamia with late goals
PAOK took the lead in the 79th minute with Spartiatis, on an assist by Sapountzis. The latter turned scorer six minutes later, with a net-buster from 35 metres out.
The "Double-Headed Eagle" has a tally of 40 points, trailing top-placed Xanthi by three.
PAOK U17: Talichmanidis, Moutzouris, Voutsas, Theodoridis, Aventisian (80' Stojnovic), Tachatos (70' Atmatzidis), Gortegiani (47' Spartiatis), Boumpas (75' Kaloutsikidis), Tselios (65' Sapountzis), Koreas, Pournaras.