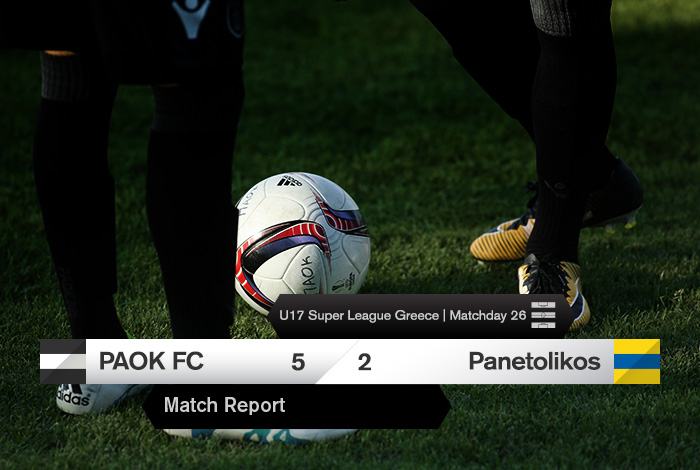 Comfortable win for the U17s
Vrakas gave PAOK the lead just after two minutes of play with a direct free kick. The visiting side equalized from the spot (35'), but one minute later Vrakas restored the "Double-Headed Eagle's" lead with a close-range shot set up by Tsiakalos.
Shortly after the interval, the Agrinio outfit leveled again, with their second penalty of the day. But their elation was short-lived once more. Four minutes later, Vrakas converted the spot kick earned by Boumpas and put PAOK on the driver seat again.
The home side didn't stop there though. Koreas took over the playmaking baton and created two goals. He teed up Pournaras in the 75th minute and set up Spartiatis for PAOK's fifth goal in the 84th minute.
PAOK U17: Balomenos, Atmatsidis (54' Tachatos), Grosdis, Mountzouris, Panagiotou (70' Dajko), Karamperis (45' Boumpas), Theodoridis, Pournaras, Vrakas (60' Aventisian), Tsiakalos (70' Spartiatis), Koreas.