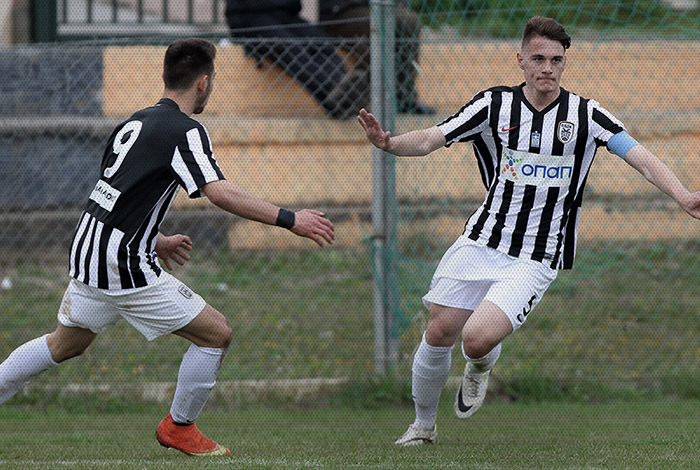 PAOK U17s down PAS Giannina 2-0
With two matches left on the calendar, PAOK U17 added yet another victory to their impressive run. They defeated PAS Giannina 2-0 at Mesimerio Ground and now have a tally of 66 points, while PAS Giannina trail with 50 points and SKODA Xanthi have 45.
Both goals were scored by Konstantinou. He gave his team the lead in the 82nd minute collecting the rebound after the rival goalkeeper denied Kapretsos' powerful shot. Four minutes later, Konstantinou simply tapped the ball in following a cross by Aidonidis.
PAOK U17: Siampanis, Liaptsis, Aidonidis, Dimitriou (70′ Kapretos), Paspalas (65′ Panagiotidis), Kyrillidis, Kligopoulos (65′ Koutousis), Chatzidimpas, Argyriou (72′ Efthymiou), Mattheou (83′ Yfantidis), Konstantinou.