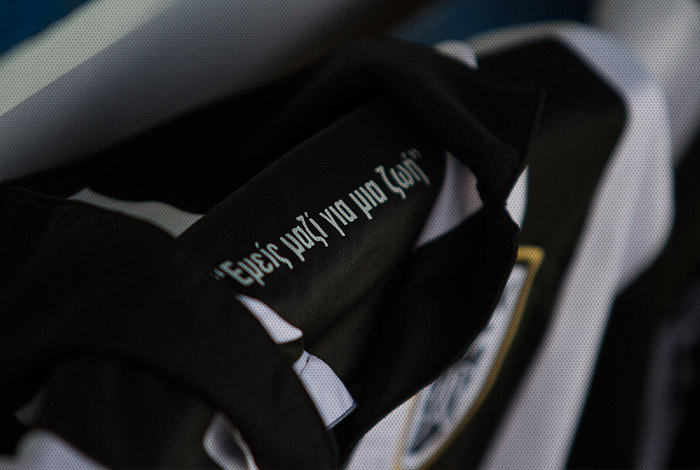 U17s kick off on the wrong foot
Their nerves ahead of the season's kick-off, the various missed chances and the excellent rival goalkeeper combined for PAOK U17s' away 1-0 defeat by PAS Giannina on the opening day of the league.
Dinis scored the winner after 50 minutes with a header, but it was PAOK who wasted more chances to claim victory. In the 15th minute, Kyrillidis' shot tested the reflexes of Papaioannou, who produced another stunning save in the 34th minute meeting Koutousis' powerful volley. He was also on call in the 60th minute, denying Efthymiou and four minutes later, blocking Nestoras' effort.
The rival goalkeeper's show however was far from over. He got the better of Argyriou in the 66th minute, forced a corner by saving Nestoras' shot in the 70th minute and denied Yfantidis with a double save four minutes later.
PAOK U17 line-up: Siampanis, Charalampidis, Liaptsis, Dodontsakis, Paspalas (70' Υfantidis), Κyrillidis, Κοutousis (55' Εfthymiou), Panagiotidis (55' Chatzidimpas), Konstantinou, Κapretsos (63' Νestoras), Αrgyriou.