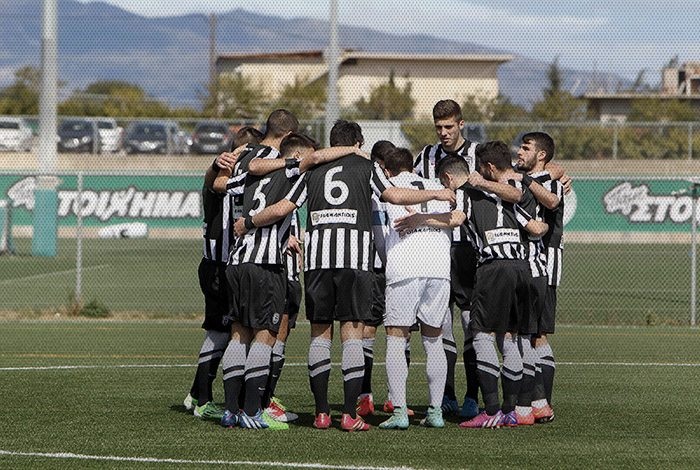 Fourth consecutive win for the U20s
PAOK U20 team kept on their winning streak, by prevailing 2-1 over AO Kerkyra at Corfu. Their fourth victory in a row was achieved more comfortably than the final scoreline suggests, as Vladan Ivić's pupils were far better than their rivals throughout the encounter.
Panagiotidis netted the opener for PAOK after 9 minutes of play. The defenders of AO Kerkyra failed to clear a corner kick and the ball landed at the feet of Panagiotidis, who fired past the rival goalkeeper. The visitors scored their second a few minutes afterwards. Τselepidis charged down the left flank and his cross was met by a defender's hand. The resulting penalty was converted by Κtistopoulos.
The black-and-whites kept control of proceedings and missed several chances to extend their lead. After the interval, the complexion of the encounter remained unchanged as PAOK U20s kept pushing for more goals to finish off the tie.
AO Kerkyra managed to reduce distances against the run of play. In the 75th minute, Chatzidimpas' handfoul in PAOK's box earned the home side a penalty that was converted successfully. Ivić's players tightened their defence, gave no room to the Corfu side and secured the three-pointer.
PAOK U20: Soilemezoglou, Τopalidis, Τselepidis (77′ Arbi), Τsiampazis, Chatzidimpas, Patralis, Panagiotidis, Ktistopoulos, Tsolakidis (60′ Kushta), Syrrakos (46′ Pouflis), Kakko.