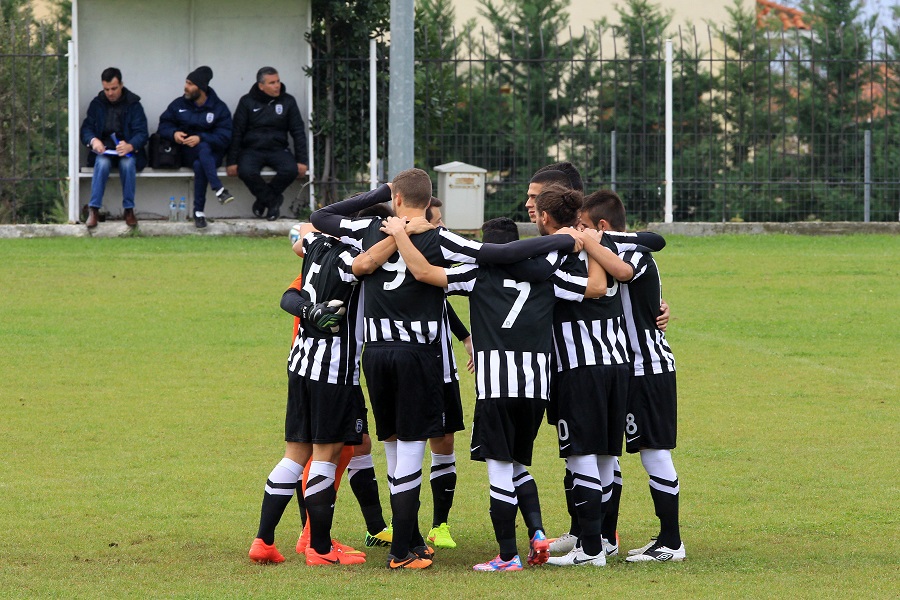 PAOK U20s impress in Crete
PAOK U20s thrashed Ergotelis 5-2 in Martinego on Saturday morning! It was the third consecutive victory for Vladan Ivić's pupils who have covered lost ground in the standings and now have 16 points out of 8 encounters.
It became evident from the start that it would be a walk in the park! Pozoglou had already scored twice in the first eight minutes to set the tone. PAOK players wasted several opportunities to increase their lead until the interval but the scoreline remained unchanged.
In the second half, the home side had to risk in order to turn the tide around, but that meant more space for PAOK players to do their thing! Ergotelis reduced distances in the 55th minute, but three minutes later the two-goal cushion was restored by Kushta. In the 62nd minute, Pozoglou completed his hat-trick to make it 4-1.
In a two-minute span (78'-79'), Ergotelis netted twice, on both ends of the pitch (!) to seal PAOK's 5-2 victory, a result reflecting PAOK U20s' growing self-confidence.