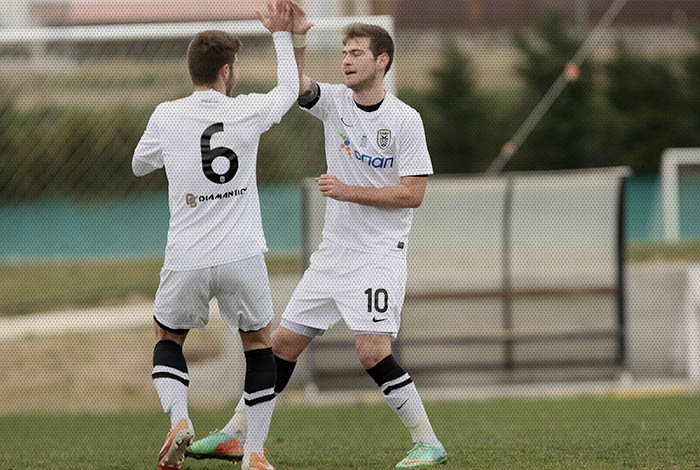 Professional victory for the U20s
PAOK edged out a 1-0 victory over Ergotelis in a low quality encounter at Nea Mesimvria, to record their second consecutive win. Vladan Ivić's troops encountered no serious opposition, were in perfect control and deservedly collected the three points.
The "Double-Headed Eagle" kicked off to an ideal start, netting the opener after just 10 minutes of play. Ktistopoulos' powerful long-range shot wrongfooted the rival goalkeeper and landed at the back of the net. The Cretan side tried to react, claimed control of the ball, but failed to make it count.
After the interval, the match pace picked up with both sides looking for a goal. At the stroke of the hour, Ergotelis wasted their only big chance in the game, almost capitalizing with a header after a momentary lapse of concentration in PAOK's defence.
PAOK, on the other hand, regained possession and came close to extending their lead, but Deligiannidis, Pozoglou and Topalidis didn't convert their chances and the game ended 1-0 for the Thessaloniki side.
PAOK U20:: Soilemezoglou, Αnastasiou, Τopalidis, Vasaitis, Pougouras, Tsiampazis, Ktistopoulos, Tsolakidis (57′ Toumanidis), Pozoglou (90′ Arbi), Deligiannidis, Kushta (85′ Konstantinou)