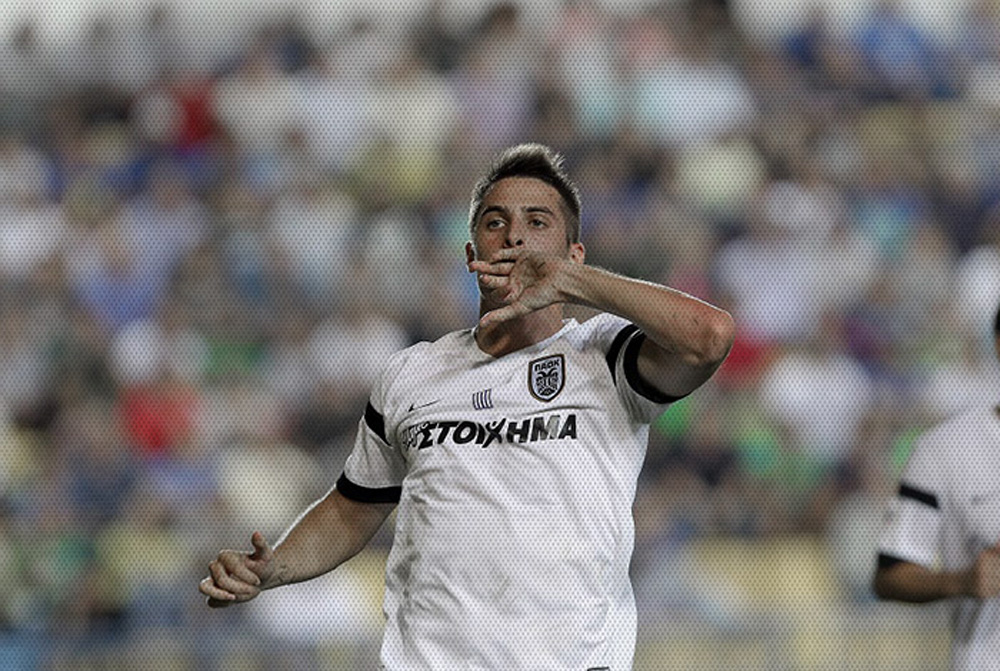 PAOK overcame fatigue and Panetolikos
PAOK players knew beforehand they were up for a tough evening at Agrinio. They were facing a strong team who won comfortably last season's respective tie and had to overcome their fatigue from Thursday's game. Angelos Anastasiadis' team got past all obstacles and tamed Panetolikos (1-0), while climbing to the top of the standings.
PAOK prevailed emphatically, perhaps surprising those who expected a conservative approach to the game. The "Double-Headed Eagle" players pressured high up the pitch right from the start, cancelled any effort of Panetolikos to attack and found the space to launch their own efforts. Some passing errors deprived PAOK of more opportunities to score, but they were the ones to constantly create danger, camping in Panetolikos' half and attacking from the flanks or the axis.
After wasting a glorious chance to break the deadlock with Miguel Vítor's header that went just wide, it was time for the goal. PAOK intercepted the ball in the middle and launched a textbook counterattack, Facundo Pereyra fed Róbert Mak who entered the box and was brought down by Dimitris Koutromanos before firing his shot. The Slovakian stepped to take the spot kick and gave PAOK the lead. A few minutes later, Stefanos Athanasiadis couldn't double the visitors' lead from close range.
In the second half, PAOK closed all spaces to their box, while missing out on the opportunity to extend their lead at the other end of the pitch. Mak stormed past every opponent he met in the 50th minute, but his shot went just wide and Vítor was denied by the woodwork fourteen minutes later. In the last stages of the game, rhythm dropped but PAOK continued in control. The home side came close to equalizing deep into stoppage time (94') when the defence failed to clear properly and André Alves claimed the ball in front of Panagiotis Glykos who produced an instinctive save. The ball landed at the feet of Nicolás Martínez and Giorgos Katsikas rushed to clear the ball off the goalline.
It was a deserved victory for PAOK and his coach Angelos Anastasiadis, whose tactics were spot on, as Panetolikos coach Makis Chavos acknowledged after the final whistle.
Line-ups:
Panetolikos: Rafael, Koutromanos (46′ Bejarano), Malezas, Kousas, Kevin, Godoy, Fotakis, Moreno (46′ Kappel), Theodoridis (74′ Vasiliou), Martínez, Alves.
PΑΟΚ: Glykos, Skondras, Vítor, Κatsikas, Raț, Kace, Tzandaris, Pereyra (56′ Τziolis), Μak, Salpingidis (87′ Κitsiou), Athanasiadis (78′ Papadopoulos).