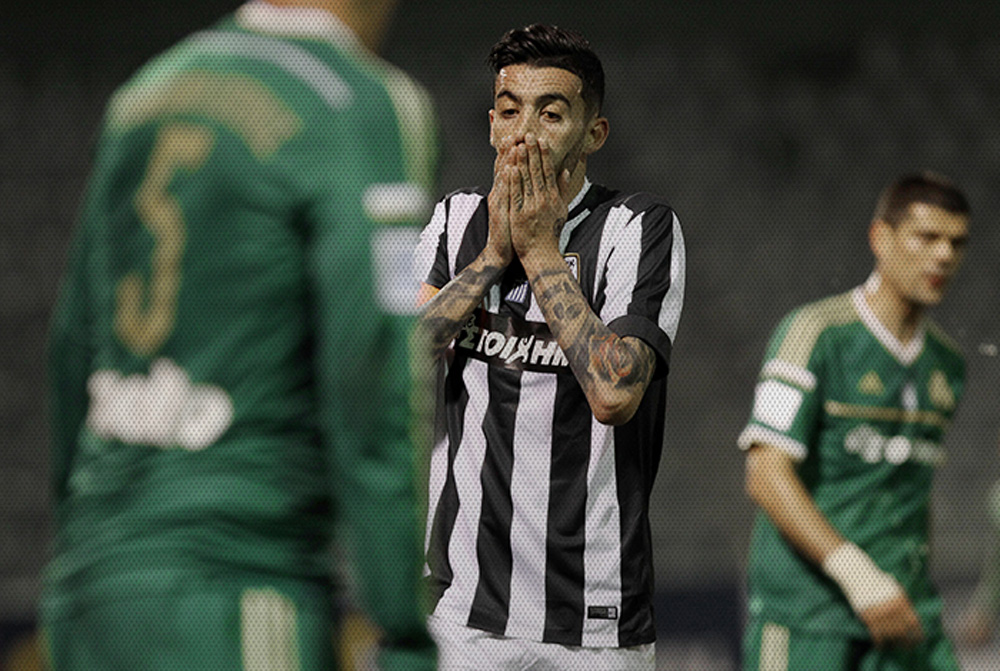 PAOK tried hard, were determined to put up a fight in "Leoforos", managed to get the lead, but eventually lost despite scoring three times… In a peculiar clash due to the empty stands, the final 4-3 win of Panathinaikos leaves the "Double-Headed Eagle" ruing their luck. They were not outplayed by their rivals, but were made to pay for their momentary defensive lapses.
The first half was a tight, even affair without many chances in front of the two goals. PAOK were the first to create danger with Stefanos Athanasiadis in the 13th minute. But, fifteen minutes later, they conceded the opener through Marcus Berg's header. After going close twice, Athanasiadis leveled the encounter with a side shot, teed up by Giannis Skondras.
After the interval, the match opened up. Skondras' spectacular left-footed strike gave PAOK the lead and the right to negotiate the encounter patiently. But their plans were cancelled eight minutes later. The "Greens" turned the situation around with two quick goals by Nikos Karelis and Marcus Berg. The Swede forward made it 4-2 (Miguel Vítor's foot perhaps deflecting the shot into the net) all but sealing the hosts' victory. Christian Noboa reduced distances with a header during stoppage time, but it was too late for an equalizer.
The defeat is undeserved taking under consideration the huge effort PAOK players made at Leoforos, especially Noboa, Skondras, Klaus and Vítor.
Line-ups:
Panathinaikos: Steele, Triantafylloppoulos, Klonaridis (50′ Karelis), Lagos (80′ Κoutroubis), Berg, Zeca, Tavlaridis, Nano, Schildenfeld, Pranjić, Petrić, (66′ Ajagun)
PΑΟΚ: Itandje, Skondras, Raț (85′ Κitsiou), Golasa, Pereyra, Mak (88′ Κonstantinidis), Papagiannopoulos, Vítor, Νoboa, Ricardo Costa (80′ Salpingidis), Αthanasiadis