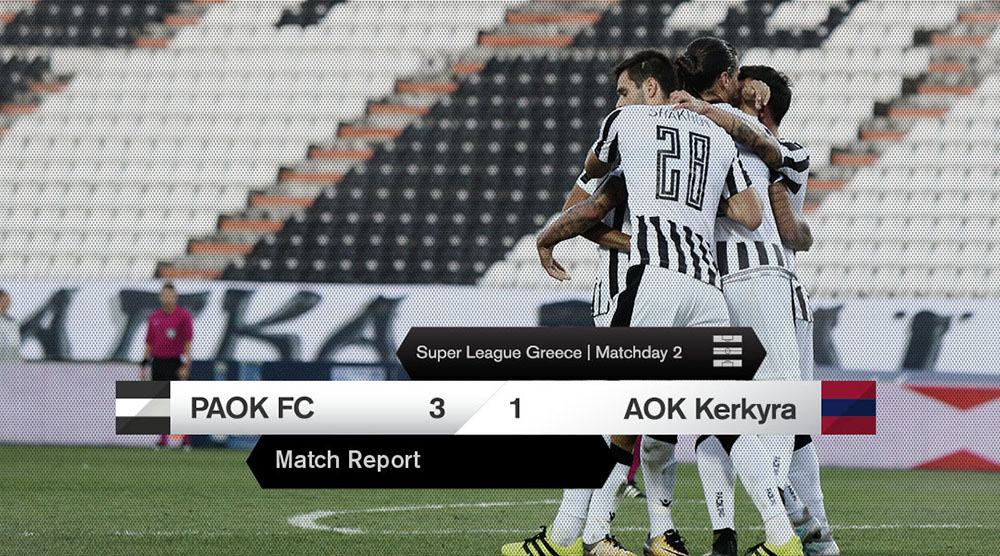 After the European elimination shock and having to play behind closed doors in Toumba Stadium, the "Double-Headed Eagle" wanted to prove that they could return to performances worthy of their quality.  Răzvan Lucescu  fielded a changed line-up. They were affected in the first half, but eventually their display was better than last Thursday's.
PAOK players created lots of chances, but failed to convert some easy goals.  Aleksandar Prijović  and  Dimitris Limnios  failed in their one-on-ones, while  Dorian Lévêque  had a shot denied by woodwork.

The Serbian striker however managed to score the opener in the 41st minute through a header –and it was the boost PAOK needed. However, Shakhov conceded a penalty against the run of play just before the interval and Nunes converted the spot kick for a 1-1 first half result.
The home side hit the ground running after the interval, aiming to hold on possession and create more opportunities to score. This time around, their finishing was spot on.  Dimitris Pelkas  made it 2-1 in the 54th minute with a close-range shot following Léo Matos's cross. Six minutes later, Róbert Mak increased PAOK's lead and sealed their victory with his first touch of the ball after being introduced from the bench.

PAOK recorded their first league victory for the season in "mute" Toumba, hoping that they will add many more and bring a smile on their fans' faces…
Line-ups:
PΑΟΚ:  Rey ,  Matos ,  Malezas ,  Crespo , Lévêque (65' Pouggouras), Kaçe,  Shakhov , Campos,  Pelkas ,  Limnios  (58' Mak)  Prijović  (79' Koulouris).
AOK Kerkyra: Giannakopoulos, Spinoulas, Venetis, Ιoannou, Gomes, Κontos (62' Bauman), Diogo, Siontis, Nunes (52' Epstein), Doualla, Zorbas (76′ Melikiotis)