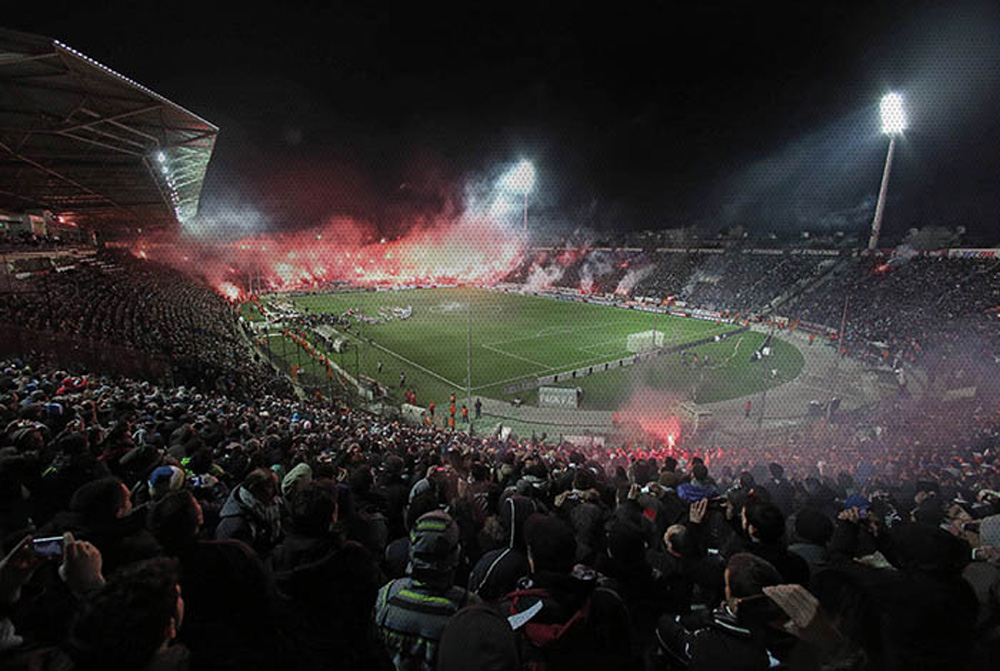 Thessaloniki eagerly awaited the clash between PAOK and Olympiacos. Packed Toumba Stadium and the atmosphere in the stands was the most spectacular sight of the evening, as proceedings on the pitch were far from exciting. The match proved rather uneventful and the goalless draw didn't satisfy the players of Angelos Anastasiadis, who did their best and were applauded at the end.
Thanasis Giachos let the match unfold without intervening much –his few calls were mostly correct. The match failed to gain rhythm, apart from the few moments that the fans transmitted their beat on the pitch. In the first half, a few efforts by Róbert Mak and Răzvan Raț from the left and Christian Noboa from the centre, remained unfinished. As for the visitors, a close-range shot Kostas Mitroglou was denied by Charles Itandje in what was their biggest opportunity to break the deadlock.
Olympiacos seemed more content with the draw and didn't attempt to make the most of the ground conceded by PAOK. The home side at some point pressured and entered Roberto's box, but they lacked creativity and finishing, therefore the final 0-0 came rather matter-of-factly, without any noteworthy opportunities by both team.
PAOK missed out on the opportunity to reduce distances from the top of the standings, but gave the impression they are snapping out of their recent bad streak' shock.
Line-ups:
PAOK: Itandje, Raț, Skondras, Vítor, Costa, Kace, Noboa (Golasa 86′), Pereyra (Papadopoulos 84′), Mak, Salpingidis (Papagiannopoulos 90′), Athanasiadis
Olympiacos: Roberto, Elabdellaoui, Santana, Masuaku, Siovas, Maniatis, Kasami (Milivojević 73′), Domínguez (Fortounis 73′), Afellay, Dossevi (Durmaz 90′), Mitroglou