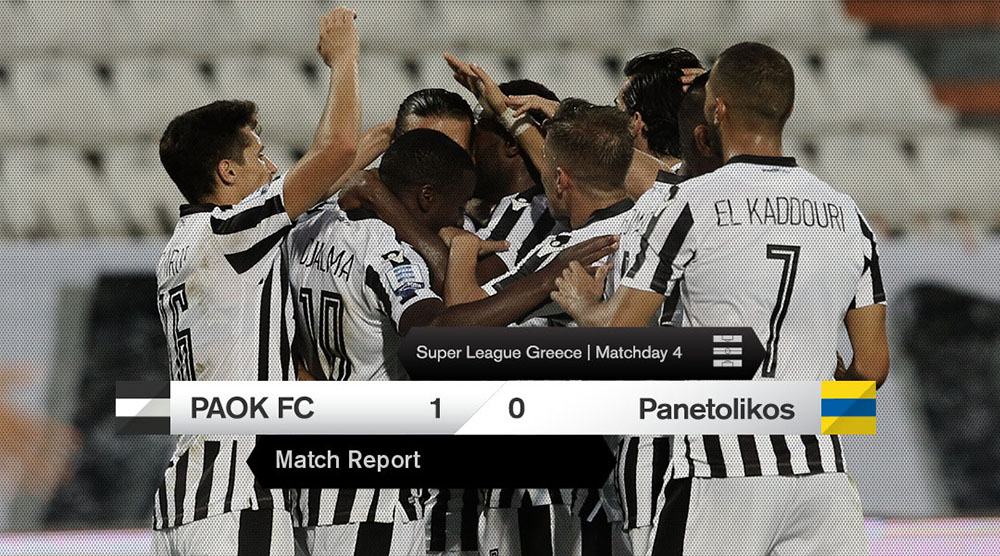 PAOK reload and continue their effort
It has become obvious that PAOK's main opponent is their stress and lack of self-confidence, a side effect of their mediocre results and weird summer.
They had possession and control of the game in the first half, but lacked creativity and couldn't carve out real chances to score, apart from some set pieces.
The complexion of the encounter changed after the interval, as Răzvan Lucescu's substitutions made the home team more creative and more adventurous upfront. They exploited the flanks, as they looked for a way past Panetolikos' double defensive line and fired quite a few warning shots before  Aleksandar Prijović  made it 1-0!
In his debut,  Adelino Vieirinha  played as if he hadn't been away at all and created havoc in the visitors' defence. But it was  Dimitris Pelkas  who changed the course of the encounter and applied pressure in Panetolikos's box.
It was a hard-fought 1-0 victory, but it spells PAOK's restart!
Line-ups:
PΑΟΚ:  Rey ,  Varela ,  Crespo ,  Matos , Leovac, Kaçe (63΄  Vieirinha ), Cimirot, Campos,  El Kaddouri , Mak (53΄  Pelkas ),  Prijović  (80΄ Koulouris).
Panetolikos: Kyriakidis, Rocha, Mihaj, Moras, Marinakis, Paulo, Bejarano (72΄ Bravo), Rosa, Lopes (77΄ Mazurek), Clésio, Díaz (71΄ Markovski).