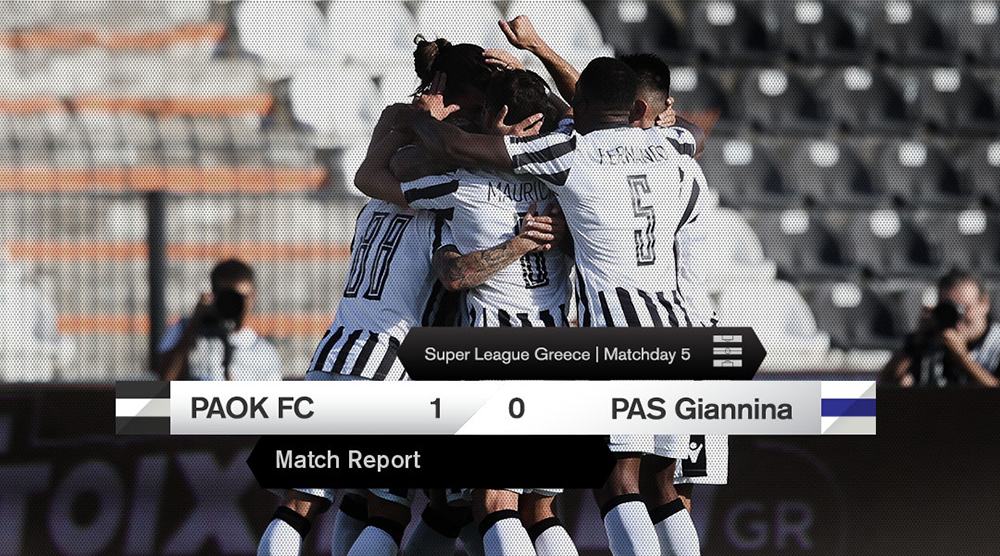 The "Double-Headed Eagle" started strongly, getting full control and wasting several chances to take an early lead.
In the 11th minute,  Dimitris Pelkas  and  Aleksandar Prijović  combined impeccably, but  Omar El Kaddouri  couldn't dispatch the ball at the back of the net.  Adelino Vieirinha  and  Léo Matos  worked smoothly on the right flank. In one of their charges forward, the Portuguese came close to scoring with a left-footed shot, while Prijović was denied by woodwork just before half-time.
When goals don't come easy, then pressure mounts and individual quality is needed. Matos provided just that, being arguably the best full-wing of the Super League. He went forward once again and was there to collect Gojko Cimirot's cross. He laid the ball at the path of Prijović who made no mistake for the opener.
PAOK had their goal after working tirelessly for it. But they couldn't finish off their rivals, therefore remained prudent in the last minutes without unnecessary risks.
Getting the points regardless of performance is of the essence right now, until all players reach the desired levels of form and start producing more attractive football. On Sunday, the "Double-Headed Eagle" offered glimpses of their potential and dominated their rivals, while securing a place among the top three of the standings.
Line-ups:
PΑΟΚ:  Rey ,  Matos ,  Varela , Zambrano, Leovac,  Maurício  (67'  Shakhov ), Cimirot,  El Kaddouri ,  Pelkas  (65'  Limnios ),  Vieirinha  (75' Mak),  Prijović .
PAS Giannina: Vellidis, Michail, Mavropanos, Tzimopoulos, Boukouvalas, Kozoronis (68' Vidal), Garoufalias (61' Soltani), Lila (43' Manthatis), Karanikas, Giakos, Chalkiadakis.