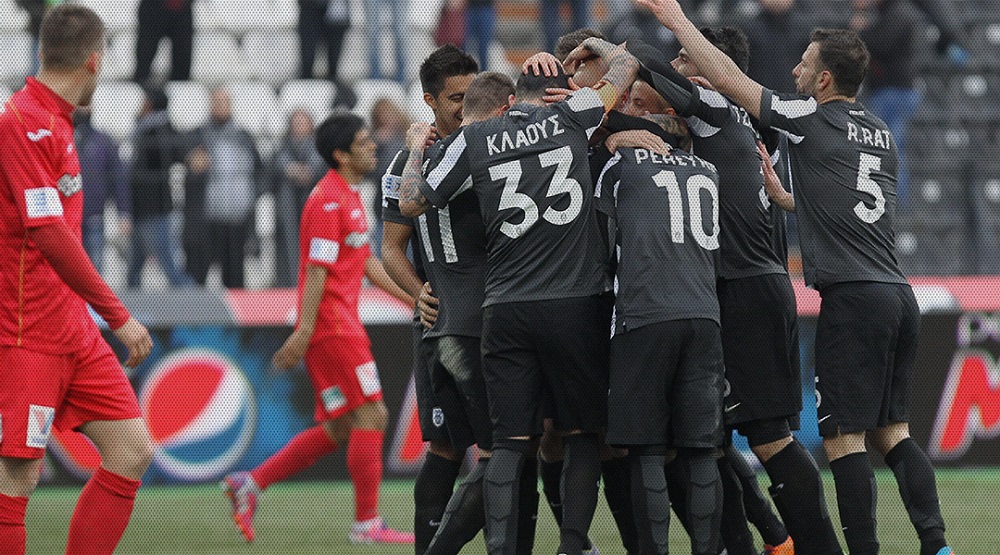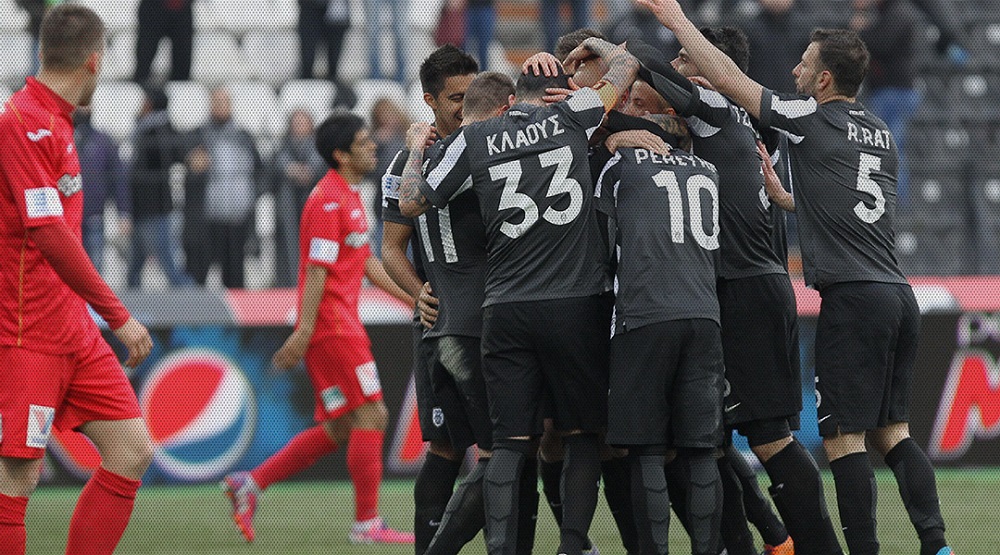 Pap hands PAOK a professional win
PAOK recorded a 2-1 victory over SKODA Xanthi, more comfortably than the final scoreline suggests. After the 15-day break, Giorgos Georgiadis wanted to present an improved version of the side that played at Komotini. He achieved it more or less, as his players were rarely bothered in defence and created several chances to net more goals.
Dimitris Papadopoulos was undoubtedly man of the match, despite featuring as right interior in Georgiadis' 4-4-2 formation. The Greek international striker scored a brace: in the 21st minute he headed home a cross by Ergys Κace and in the 54th minute he collected Róbert Mak's pass to make it 2-0. Papadopoulos has netted four times in the last three match and deservedly earned a standing ovation by the Toumba crowd when substituted.
In the first half, SKODA Xanthi failed to create any danger with the exception of an individual effort by Silva Cleyton… After the interval, the guests tried to gain metres on the pitch and become more aggressive after falling 2-0 behind. There was also the understandable retreat of PAOK, who wanted to safeguard the result and build their confidence. Xanthi still failed to carve up significant chances. Their only goal came courtesy of a defensive blunder. Even so however, their pressure for an equalizer didn't amount to much.
PAOK cut down their distance from Panathinaikos to 2 points and have extended their distance from 5th place that will determine their standings going into the play-offs that will decide which team earns the coveted UEFA Champions League spot. The "Double-Headed Eagle" aim to continue improving in the remainder of the regular season in order to reach the play-offs in top condition.
PΑΟΚ: Itandje, Vítor, Tzavellas, Rat, Konstantinidis, Kace, Tziolis (Noboa 46′), Mak (Kitsiou 75′), Pereyra, Athanasiadis, Papadopoulos (Golasa 68′)
SKODA Xanthi: Kyriakidis, Ghomsi, Goutas, Papazoglou, Baxevanidis (Bertos 46′), Papastergianos (Vasilakakis 46′), Obodo, Lucero, Silva Cleyton, Soltani, Kapetanos (Ranos 66′)