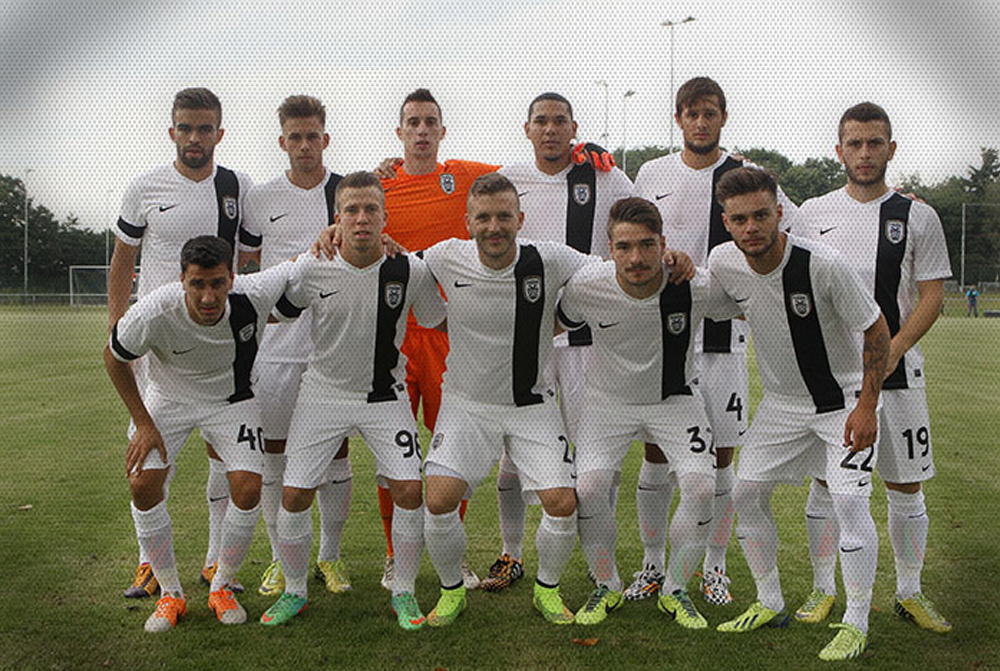 Positive first display despite defeat
After just two days of training in the Netherlands and without the internationals, nor Spyropoulos, Kace, Raț and Qose, PAOK dove into deep water with a strong friendly encounter against Standard de Liège. Their 2-1 loss to the Belgians, who are preparing for their league scheduled to start in a fortnight, is far from disappointing. On the contrary, Angelos Anastasiadis has more reasons to smile, as he saw his players fit enough for such a match and disciplined in tactics.
The first half lacked in rhythm and plays, as PAOK held rather comfortably at the back, with the Belgians also failing to reach high standards of performance. Bia scored the opener from the spot, after Vítor handed the ball in the area.
Despite numerous substitutions, PAOK were better after the interval, won ground on the pitch and enjoyed their first chances to score. Popovic and Savvidis combined, the latter teed-up Koulouris who volleyed in his first goal (though unofficial) of the season. Standard de Liège restored their lead with Bia completing his brace. Despite PAOK's repeated efforts for an equalizer, even at stoppage time with Kitsiou, the score remained unchanged.
Maduro and Skondras played all 90 minutes and featured as central defenders in the second half.
Line-ups:
PAOK, 1st half: Giakoumis, Skondras, Pozatzidis, Vítor, Katsikas, Konstantinidis, Martens, Tzandaris, Maduro, Pozoglou, Papadopoulos.
PAOK, 2nd half: Melissas, Kitsiou, Skondras, Maduro, Panagiotoudis, Polyzos, Savvidis, Golasa, Popovic, Koulouris, Athanasiadis.
Standard de Liège: Thuram-Ulien, Teixeira, Stam (81' Yasar), Van Damme (70' Fiore), Carcela (81' Milosevic), Arslanagic (75' Ajdarevic), Ezekiel, Bia (81' Tsveiba), Milec, Lumanza, Mbombo.