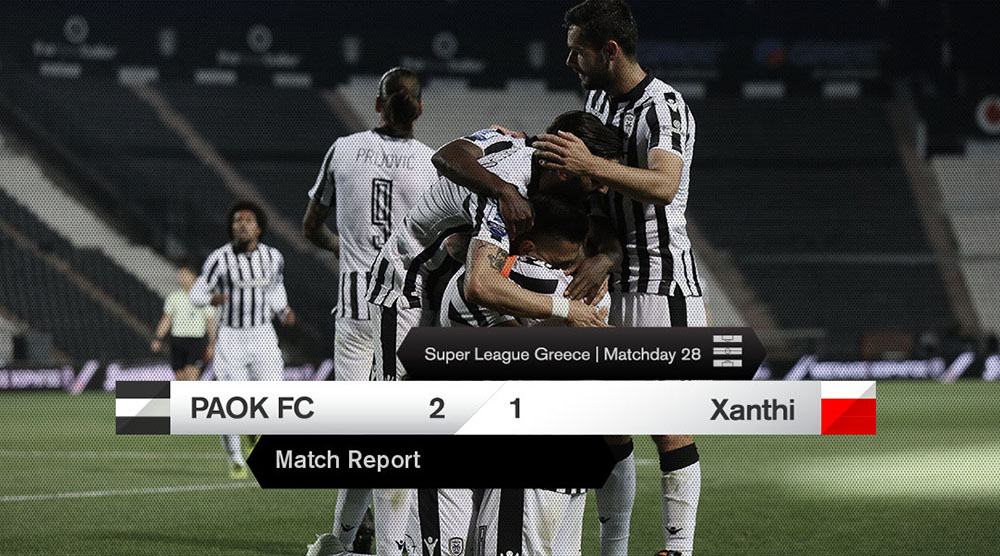 Missteps happen though… PAOK's defence made an error and gave the visiting side the opportunity to take the lead in the 16th minute with Jendrišek. The "Double-Headed Eagle" had their chances before the interval, but Živković and lack of luck deprived them of an equalizer.
The complexion of the encounter remained unchanged in the second half, with the woodwork and poor finishing leaving the scoreline at 0-1. But Răzvan Lucescu made his game-changing moves. He introduced Diego Biseswar into the match and the Dutchman leveled with a header in the 68th minute. The Romanian tactician then went for broke and brought Efthymis Koulouris on the pitch. With his first touch of the ball in the match in the 84th minute, the youngster turned the match around.
This victory was the answer to those who are quick to write PAOK off, celebrating in anticipation of a favourable court verdict.
Line-ups:
PΑΟΚ: Paschalakis , Vieirinha , Crespo , Varela , Azevedo, Cañas (67' Shakhov ), Maurício , Campos, Limnios (67' Biseswar ), El Kaddouri , Prijović
Xanthi: Živković, Sylla, Svarnas, Fliskas, Baxevanidis, Camara, Lucero, Đuričković (62' Triadis), Fasidis (70' Meliopoulos), Castro, Jendrišek (78' Brito).