paokfc.gr/News/
PAOK at the 12th Conference of EFDN in Stamford Bridge
PAOK at the 12th Conference of EFDN in Stamford Bridge
Football is not just a game, it's also a vehicle towards creating a better world. Through its power and influence, football can be helpful to thousands of people in real need.
27.03.2019
True to their responsibility towards society, PAOK have focused their attention on children, aiming to provide a better future for them. The merit and work of PAOK Action was internationally acknowledged by EFDN. PAOK FC were officially invited to participate at the 12th Conference of European Football Development Network, held in Stamford Bridge in London.
PAOK presented the club's social responsibility program, the PAOK Action and president Ivan Savvidis's valuable contribution.
PAOK FC were represented by Marketing & Commercial Director Lazaros Bachtsevanos and Marketing Project & CSR Manager Anastasios Papadopoulos. They both spoke about the role undertaken by PAOK Action in the midst of Greece's socioeconomic and refugee crisis in recent years. This issue proved one of the main discussion topics among the representatives of 70 clubs.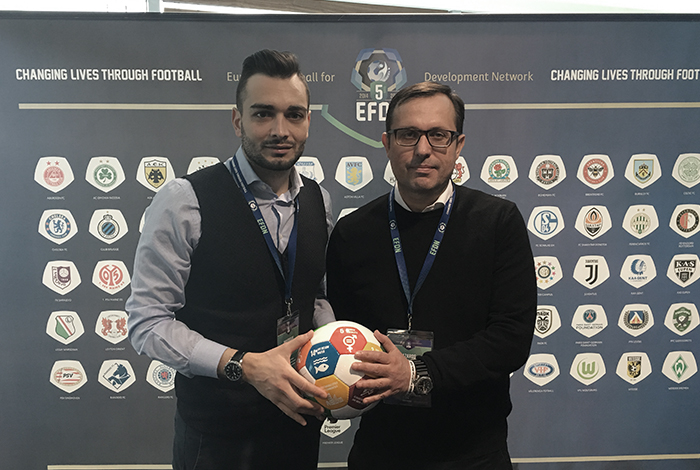 European powerhouses such as Real Madrid CF, Juventus FC, "home" club Chelsea FC and the whole Premier League organization were among the speakers at the EFDN conference.
The conference created opportunities for further collaboration between PAOK and other European clubs that will soon come to fruition and benefit society and football.
«Because, together, we can all make the world a better place»