paokfc.gr/News/
Vote for September's nak Play of the Month
Vote for September's nak Play of the Month
Two gladiators, three "magical" plays, but only one prize. Who will win the nak Play of the Month for September? It's over to you to decide via the vote on paokfc.gr.
10.10.2019
Dimitris Pelkas is contender #1. In the game against Atromitos, The Joker tricked has way past virtually the entire Atromitos defence before squaring for Chuba Akpom to open the scoring in Peristeri.
The second gladiator is Dimitris Limnios, who has in fact been nominated for two separate plays, both of which have a lot in common and are shining examples of great teamwork.
The young Greek winger served up two perfect assists for Karol Swiderski to score in the match against AEK at the OAKA. The first came after a superb move which featured 17 passes and involved 11 players. Fernando Varela played a great long ball and Limnios, aka The Future demonstrated exquisite control before crossing for Swiderski to score.
Then in the second half of the same match the story was repeated. This time Rodrigo passed to Diego Biseswar. The Dutchman picked out the run of Limnios, who controlled the ball on his chest, then left his opponent for dead before looking up to find Swiderski once more to apply the finish.
See the three nominations for Play of the Month for September in the following video from PAOK TV, the club's official digital television channel, and cast your vote now!

Thank you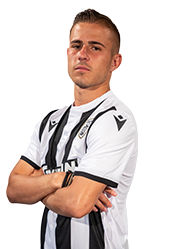 Thank you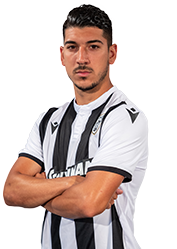 Thank you