paokfc.gr/News/
Post-match quotes from Volos vs. PAOK
Post-match quotes from Volos vs. PAOK
Read what the key protagonists from our win over Volos had to say, with Abel Ferreira, Limnios, Pelkas, Giannoulis and Matos all speaking to paokfc.gr.
26.10.2019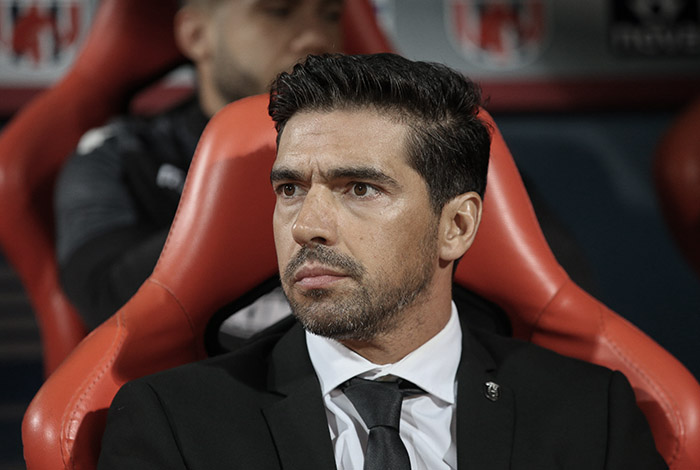 «I've said many times that our supporters are the soul of this club and I emphasize the same thing to my players because it's absolutely valid. When you look at those fans, sometimes as a coach you feel that they actually take away part of your job because the give the players huge motivation.
Especially when you they out on the pitch see so many people backing the team as they do, the less work I have. As a player, when you come out and see these fans and it spurs you on to get the knife in your mouth from the kick off. I had an opportunity to leave but I didn't do that because I have a dream for PAOK, and I want to achieve it – that's why I work every day toward this promise to everyone.
For us, the challenge is to play attacking football. Even when we lose the ball, we must press to win it back immediately. We may not have had the same intensity in this game as we have done in recent matches, but we controlled the pace of the game and I would like to congratulate my players. What I take away is the competitive mentality of my players. They know what I'm asking for, and what they have to do out on the pitch, and they are the ones who set the tempo. Footballers give value to football and I'm glad that they like the football we are playing – that is the essence of everything.
If you ask the Manchester City coach, he will tell you that he too is not happy to leave [David] Silva on the bench. But in football this happens. Everyone needs to understand that the star is the team and not the individual players. I am happy that Swinderski is competing with Akpom, who after Prijovic's departure was so vital to us. And I say the same thing about Zivkovic competing with Paschalakis. This is the profit we 'earn'. Through healthy competition in training the team is winning matches, and that is why all our efforts are the result of teamwork.»
Dimitris Limnios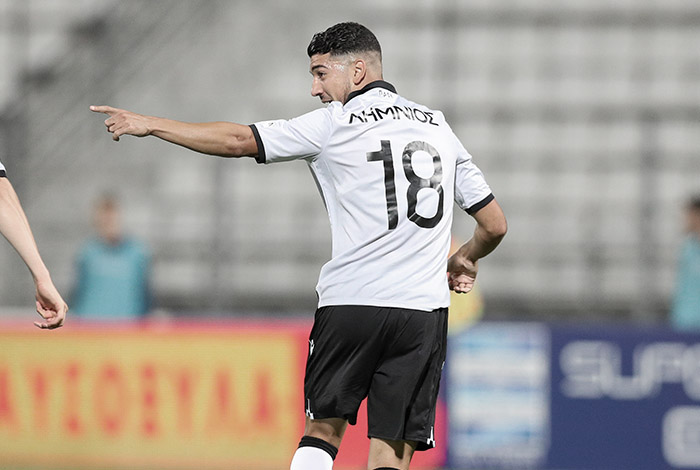 «I told Pelkas that my goal was for him, because it's his birthday. On St. Demetrios day, one of us provided an assist and the other two of us scored the goals! We enjoyed it a lot. Volos did not try to park the bus and I would like to congratulate them for that, they tried to play. We came out determined to assert our gameplan and we're delighted with the result as we go on from here.
We only talk about our team. As for the coach's system, at first there were a few complaints because the team was not playing so well, but we needed time to adjust. Sometimes patience is needed. The team is now playing better, especially out build-up play from the back, as well as our play and finishing in the final third and that's our main plan in terms of how we want to play.
My parents, my friends, and my relatives, some of whom had never seen me on the pitch before, came to watch and I like to think I did them proud. My birthplace home is five minutes away from the stadium. It's great that there is a team from Volos in the Super League and I hope they remain here. It was a great moment for me to score here, I enjoyed it so much and what I take away is that it was combined with a win and a good performance from my team.»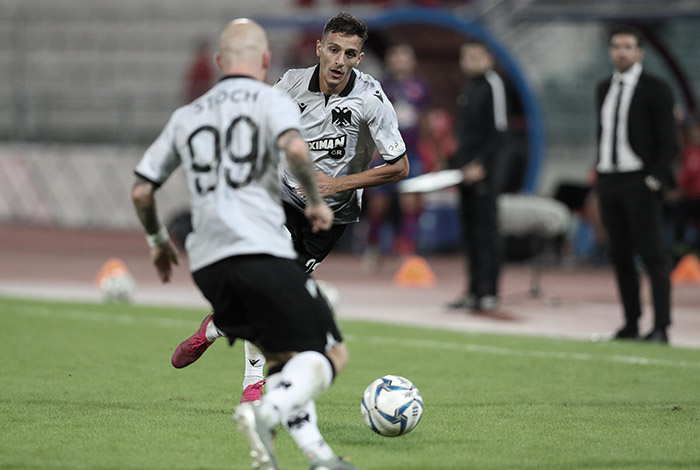 «We were fortunate to go ahead when we did, and Limnios scored another header again, which is incredible. The three points matter the most to us and that we are continuing towards our goal. It was the best present on my name day definitely! We said it would be great to get to the top of the league today and we did it. The fans also deserve our congratulations for creating a great atmosphere, and we'll continue to try to do the same things we have been doing do far this season.»
Dimitris Pelkas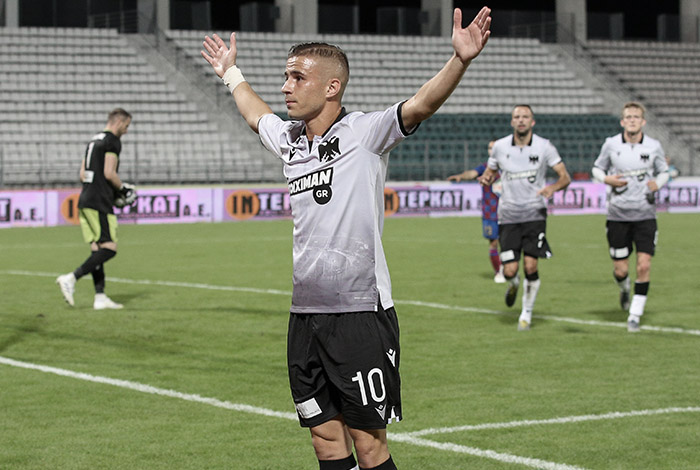 «After Limnios; goal I told him to keep doing that, to score more goals this year, because it was something he lacked in previous years. He has a lot to give. I would like to dedicate my goal to my girlfriend, who is always by my side to support me in everything.
It is a great joy for me to celebrate my birthday and my name day. The victory is dedicated to our fans, who followed us in their thousands to Volos, but also to the whole city of Thessaloniki.
However, we have to forget about this win now and look to the next challenge. It's a marathon, we are gradually translating the things that the coach wants from the training field to the matches we are playing. It was difficult at first to play exactly as he wanted, but we have taken it all on board, listening to him, and learning from him. I'm sure we will improve even more going forward.»
Leo Matos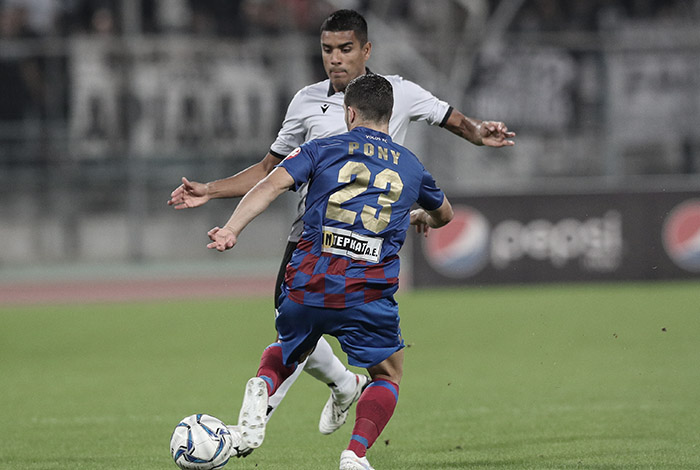 «The fact that we didn't concede a goal shows that we did a good job and that we're on the right track. We need to keep trying to be more focused on how we defend. In the early part of the season we suffered from a bit of a lapse in concentration at times, but this has changed in recent matches and we're showng the evidence of applying what our coach has been expecting from us.
We dedicate the win to ourselves for the hard work we've been putting in. We work hard every day and want to show how strong we are. We want to collect as many points as we can so that when the playoffs come at the end of the season we start with the best possible record.
Of course we [the foreign players] know about the name days. We're very happy for them. It's a special day for them [Pelkas, Limnios and Giannoulis]. We're one big happy family at PAOK. They deserve the best and they help this team so much. All of our Dimitris' are like machines now!
And it's as we've said before, the more time that goes by and the group is together, then the strong teh bond is. As the season is progressing, we 're beginning also to perform much better, as our coach ha demanded from us. It's with this this mindset that we need to keep going forward all together.»