paokfc.gr/News/
Mixed Zone quotes from Olympiacos vs. PAOK
Mixed Zone quotes from Olympiacos vs. PAOK
See what Iceland defender Sverrir Ingi Ingason, Dutch midfielder Diego Biseswar and Spanish defender Jose Crespo had to say in the Mixed Zone after the Super Matchday 12 clash against Olympiacos.
01.12.2019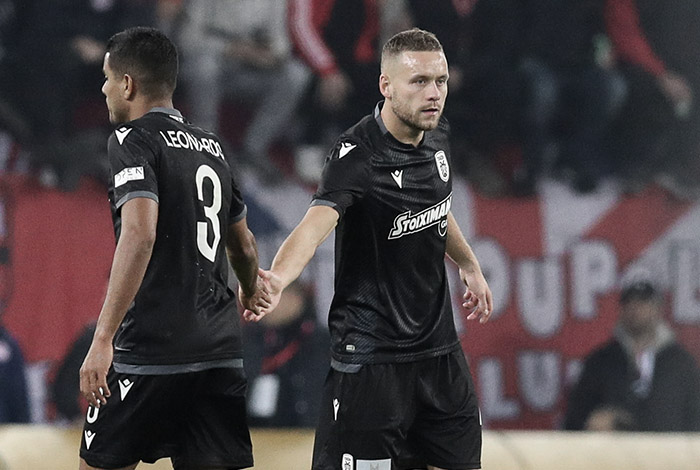 «I received a kick in the stomach but at the moment I'm fine.
It's a game we knew would be played in a hostile atmosphere. In the first half both teams were trying to find a rhythm in the beginning. We were better in the first half and created a few good opportunities. In the second half, Olympiacos pushed us harder, which was logical as they needed to react to our goal. I think 1-1 was a fair result.
The important thing is for the team to win. I'm glad that I helped my team to get the point today. It is always difficult to compete against Olympiscos here, so we take the positives and go into the next games looking to continue to stay at the top.
These games are always important, especially when you are in the same position in the table. It's very important that if you can't win, then not to lose. We kept going and we did not allow our opponent to get the result they wanted at home and take a three-point lead.
We knew that Olympiacos would come out and attack us, and put pressure on us. We needed a little bit more quality to get a goal on a counter-attack. We were a little tired also in the second half because we had to do a lot o running. This game will do us good though, because sometimes, you have to suffer a little in matches to get what you want.»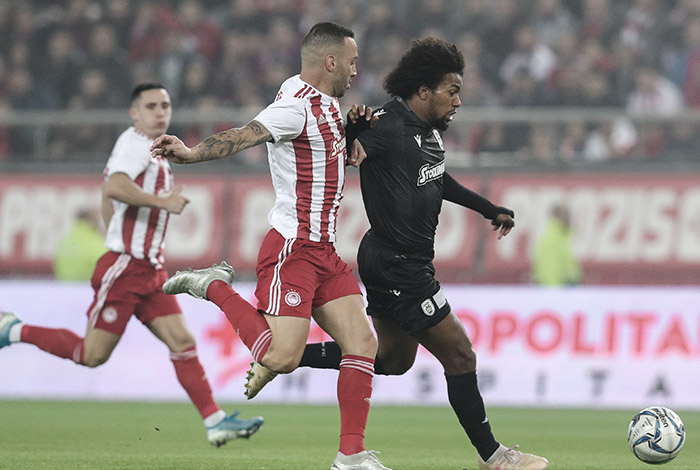 «I think it was a very good game for the neutral to watch, with a lot of passion from both teams. In the first half, we played better, then in the second they came back at us and put pressure on us. But in the end we managed to get the draw at 1-1.
I don't know what changed at half-time; we wanted to play the same way as we did also in the second half. We knew that Olympiacos would attack us and play high up the pitch. They also brought on a third striker. We tried to play our game but it didn't quite work out the way we wanted it too after half-time.
We still have a long way to go. The second half of the season is coming, and we have the Play Offs this season. We'll play Olympiacos again, so it's too early to tell what may happen. Right now we are just focusing on playing the next game.
I don't think I'm too worried that we didn't get three points in a derby match for a long time. We have played two away games and one at home, which we should have won. Also against AEK we were very good and managed to pull level at the end. There is no matter of concern for us playing against the top teams.
If we're talking about goals and assists, it's true that I'm not at me best lately. I still try and go for goals, but if they don't come, that's just how it is in football sometimes. I'll keep trying to help my team. If the goals and assists come, then everything changes. I feel good about helping the team and this is what I will keep trying to do.»
Jose Crespo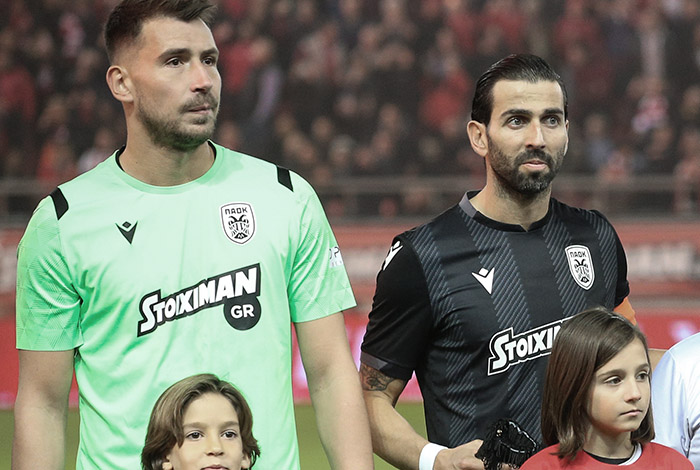 «After the first half we had, we knew that Olympiacos would come out and attack us. We had some opportunities to «kill off» the game, but we didn't succeed. If we look at the first 70 minutes, we would say that we could have done something more.
It is important and we understood as soon as we arrived that our opponents were a little scared. We will continue to fight for every game.
I hope no one breaks this unbeaten series, but as long as we can keep it going and keep up with this mentality things will continue to be good for us.
We are definitely improving in every training session and in every game. We are listening to the coach and we will do even better going forward.
It is a fact that we have four draws in derby matches so far. In the game against AEK, we were better. And today we could have scored to make it 2-1. We will continue at the same pace and level and I'm sure we will keep getting better.