paokfc.gr/News/
Vote for June's nak Play of the Month
Vote for June's nak Play of the Month
The battle for the nak Play of the Month for June is underway on paokfc.gr and you will decide the winner. Three magical plays from three different games are in the running.
06.07.2020
The candidates start with Dimitris Gianoulis, who in the match against OFI and the Toumba Stadium won the ball high up the pitch are some persistent pressing, before sending over a perfect cross for Christos Tziolis to score a a wonderful goal.
The young Dkefalos tou Vorra forward is also in the mix for the prize. Tziolis had a tough task at the Georgios Karaiskakis Stadium. In his first appearance in the starting XI against Olympiacos, he was up against Kostas Tsimikas, but the young ace was excellent. Indeed, one of the highlights of the match came in the second half when he skipped past Tsimikas twice, sending the defender into a dizzy spin which took him off the pitch.
Last but not least, the third contender is Diego Biseswar. The Dutchman produced a superb through-ball against Aris at the Kleanthis Vikelidis Stadium for Swiderski , taking out the entire opposition defence for PAOK's second goal of the game.
Watch all three contenders for the nak Play of the Month for June in the video from PAOK TV, the club's official digital television channel, and cast your vote now!

Thank you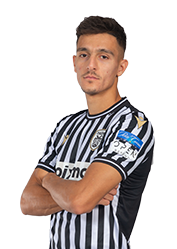 Thank you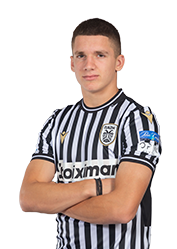 Thank you