paokfc.gr/First Team/
Vote For July's Regency Casino Goal of the Month
Vote For July's Regency Casino Goal of the Month
Two games, three wonderful goals, and three scorers. But only one can win the prize. Cast your votes now via paokfc.gr and the PAOK FC Official App for July's Regency Casino Best Goal.
25.07.2020
The first contender is Diego Biseswar . In the match against OFI Crete, the Dutchman took full advantage of a Dimitris Limnios cross from the right flank and sent a brilliant first-time effort into the back of the Cretans' net.
Τhe second candidate is Giannis Michaildis. The young defender scored his firs top flight goal in a PAOK shirt and it was a stunner. In the final few minutes of the game against OFI at the Yedi Kule, Michaildis took the responsibility of of free-kick in a dangerous position on the edge of the OFI penalty area. And with a superb, curling effort he scored the equalizing goal to make the score 2-2.
Finally, contender number three is Enea Mihaj, who also scored his first goal for the Dikefalos tou Vorra. The young defender proved the match-winner against Olympiacos at the Georgios Karaiskakis Stadium, scoring with a powerful header from a cross delivered by Rodrigo.
Check out the three shortlisted strikes for the Regency Casino Best Goal for July in the video from PAOK TV, the club's official digital television channel, and cast your vote now.

Thank you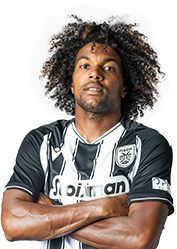 Thank you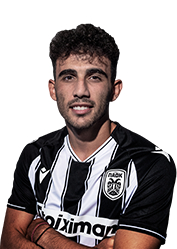 Thank you