paokfc.gr/News/
It's a PAOK TV world
It's a PAOK TV world
PAOK TV continues its pioneering course by opening its borders to bring the atmosphere of the Toumba Stadium to the whole world.
10.09.2020
PAOK's new-look digital platform is changing and evolving, continuing to develop in order to offer the best and most up-to-date services to its subscribers.
For the 2020-21 season, PAOK TV has retained the television rights for PAOK's home games in the Super League Interwetten for all countries except Greece and Cyprus.
Double-headed Eagle fans living abroad will have the opportunity to secure an electronic season ticket for PAOK TV and the Toumba so that they can watch their favorite team wherever they are, in the most modern way possible.
The rest of the exclusive content such as interviews, live broadcasts, special features, PAOK Academy matches, and analysis segments will also be available without any geographical restrictions.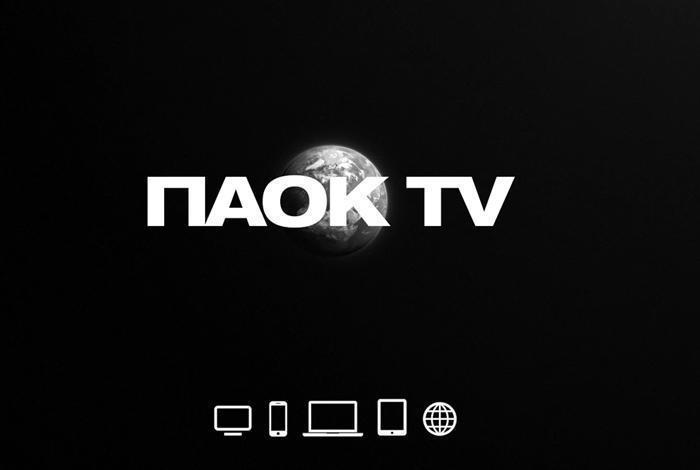 PAOK TV provides audiences living abroad the opportunity to watch all matches live as well as access to all of the platform's exclusive content:
From Android mobile through the dedicated application
From iOS mobile through the dedicated application
From Android Smart TV through the dedicated application
From LG Smart TV through the dedicated application
The application for Samsung Smart TV's is expected to be released at the end of September.
By the end of 2020, the Chromecast feature will also be activated so that you can send the picture from your mobile phone to your TV easily in one movement.
PAOK TV enables you to:
Watch matches live in Full HD with the 'timeshift' feature, so that you can go back to previous phases while the game is still live
See selected highlights and goals via the exclusive enriched player for web, tablet and mobile devices (this will be activated in around 30 days)
Watch the On Demand games whenever you want without the platform giving away any spoilers about the result
Create a list of your favorite content
Have the option to continue watching in case you had been interrupted and stopped watching
The e-season ticket, in other words the subscription for the 2020-21 season for residents abroad – which will give access to all PAOK TV content and live matches, will cost 79.90 euros. On purchase, subscribers will also receive an email with a voucher worth 10 euros to spend in PAOK's e-shop.
In addition, PAOK supporters who live outside of Greece and Cyprus and wish to watch any individual matches will also have the option to purchase them via the Pay-Per-View option. The upcoming match against Larissa costs 4,99  euros.
It's Real. It's Live. It's Everywhere