paokfc.gr/First Team/
Vote for November's Regency Casino Best Goal
Vote for November's Regency Casino Best Goal
Two free-kicks and a mazy run with a flawless finish will battle it out for November's Regency Casino Best Goal award. We need your help to decide the winner via paokfc.gr and the PAOK FC Official App.
09.12.2020
Let's start with Nika Ninua . The Georgian midfielder scored his first goal for the club and managed to do it in impressive style. His CV has plenty of references as a free-kick specialist. And we saw it in action in the match against Panetolikos with a late strike. With the scores locked at 1-1 and the clock reaching 88 minutes, Ninua sent a brilliant effort past Knett to secure three points for PAOK.
Christos Tziolis, on the other hand, is no free-kick specialist. Y0u wouldn't want to come up against him, however, in space in open play. He can take you out of the game and make it look easy. Like he did (again) against PSV Endhoven at the Toumba. For the goal to make it 3-1, he picked up possession in the center circle from Omar El Kaddouri , ran half the length of the pitch, and produced a clinical finish to beat Mvogo.
Finally, we return to set-pieces with Andre Vieirinha, because some thing never change, even if a player is missing for long spells or not. The Leader is always there for the team, and he was so again in the 65th minute of the match against Lamia, who became his latest «victim». And so, he is the third contender for an individual award just two games after returning.
Login to PAOK TV, watch the video and take part in the vote.
Vote for Best Goal November
Results

Thank you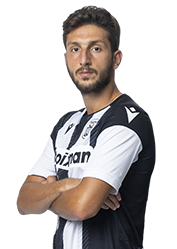 Thank you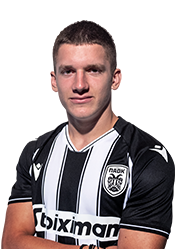 Thank you