paokfc.gr/First Team/
Jose Angel Crespo's Life Story
Jose Angel Crespo's Life Story
In Thessaloniki, he found a home from home. An annual habit on packing up his life every summer came to an end. Paokfc.gr presents the Jose Angel Crespo's life journey.
26.12.2020
Ten years. They had surrendered to the vortex of time, used to running rather than walking. So much so that they did not realize that the time had passed. And yet along came another one. Theoretically they knew what to do. It was their third time. And so why was the stress seem greater? Did it make sense? And since when do emotions make sense in such a charged moment? Is everything going to be OK?
Countless questions and thoughts materialized as stress, then took the form of a permanently painted smile when the well-known sound of a crying baby was finally heard again. It was February 9, 1987 in the picturesque village of Lora Del Rio, Andalusia, and the day had taken on a different meaning. The Crespo family had just become a party of five. The 12-year-old firstborn, and the 10-year-old daughter had just acquired a loud sibling. The person we know today as Jose Angel Crespo.
The little rogue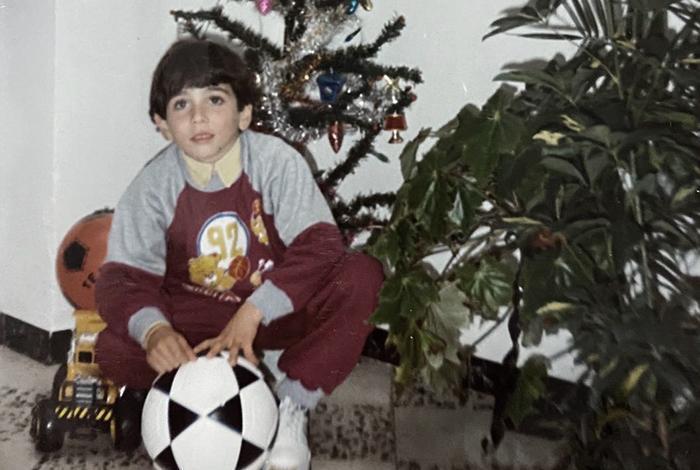 The child of a middle-class rural family, Crespo's father earned a living in the fields, and his mother raised the children. Jose Angel, as the youngest, was pampered, but not spoiled. He learned from an early age to face life with humility and gratitude. He recognized what his parents offered him, even if it was not too much.
He did not have the latest and greatest sneakers, nor hi-tech toys, but he was not that interested in them. He remembers asking for only two things. A soccer ball and a bicycle. That what was made him happy. And they still do to this day, since the ball that was a game became a profession and gave him the opportunity to thank his parents for the love they gave him.
Jose started playing football for the local club, Lora CF. As he was at home, he was also always the youngest in the team. You see he stood out, and the coaches made him compete in the older age groups. The scene did not change in the back streets either. His older brother took him along, not to keep him company, but to help him win. And the little one carried out his mission. Until at some point the rest of the boys got tired of losing to the kid, and the back streets also began to lose ground in relation to training with the team.
The big opportunity…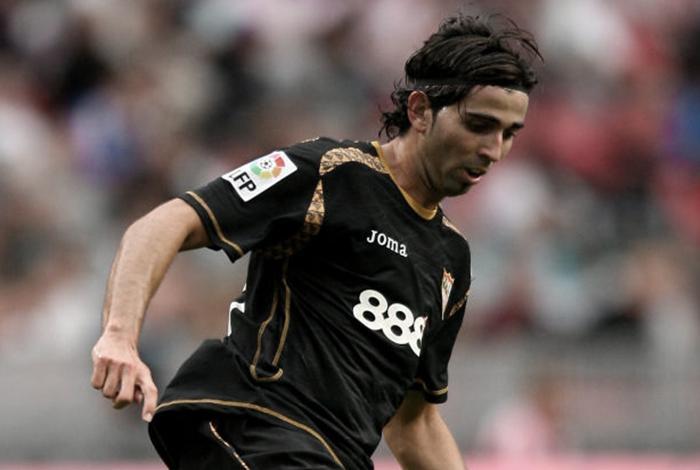 It makes sense, considering that at the age of 14 he played with the men's team. Somehow he was discovered by the scouts of Sevilla who had a tradition of picking up the best players in the Andalusian region. The town was close, just 57 km from the village, but the step was big and had to be done carefully for a small child who was leaving home for the first time. In the family council that preceded Jose's departure for Seville, his brother was appointed responsible for his smooth transition. As a price for all those victories in the back lanes.
One of the conditions for moving to Seville was the completion of his school obligations. There had to be a back up plan in case things with football did not go as he would have liked and education was a red line for his parents. A back up plan that helped him complete his education also as a personality, and in 2005 Jose went to university at the department of physical education. If you ask him what he remembers from that year, of course, he will probably tell you something else. What might that be? His debut in La Liga, of course.
In December of that year. At the age of 18, in a match against Getafe. A trip to the Camp Nou for the match against Barcelona followed, where he was lucky enough to meet his idol, Carles Puyol, and get his shirt, which adorns the private museum he has created at home.
With Sevilla he won titles such as the 2006 UEFA Cup, enjoyed great experiences and made many friends. From his long tenure in the team of his heart, he has only beautiful moments, stories and faces to remember, with Manolo Jimenez being one of them. He was the man who, as he has stated, being demanding but at the same time methodical, helped his career and development like no other, since he was the one who actually lived close to his transition from an «immature» teenager to a man with confidence and a steadfast character. Danny Alves holds the title of best teammate, while Jesus Navas holds the title of best friend in the glamorous football industry.
Memories, of course, as pleasant as they are, also hide pain. It's only natural. Like the one he felt when Mohamed Diarra broke his left cheekbone. Crespo had to undergo surgery, have 17 stitches and wear a special, protective mask. It did not stop him from entering the pitch 21 days later for a Champions League match against Arsenal. He played for 67 minutes but afterwards he was left with the complaint that because of the mask no one recognized him on the street!!!
Summer wanderings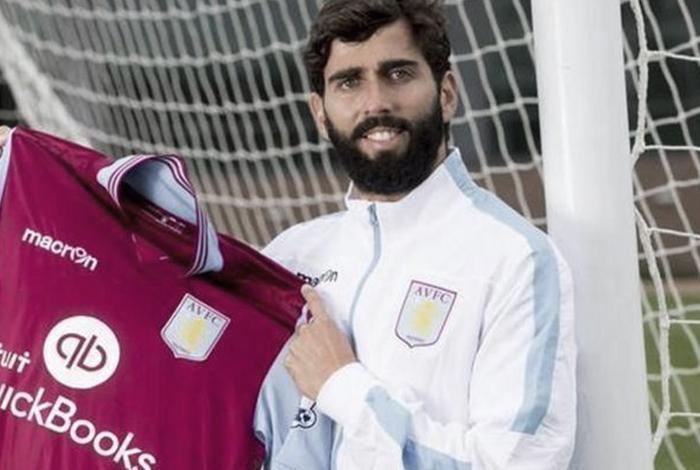 In 2009 his annual wandering began. He was loaned out to Racing Santander and left for Italy the following season for Padova. His team reached the final of the promotion play offs, where they lost to Novara, but Crespo had already got his ticket for Serie A, since Bologna moved quickly to sign him, with the player penning a three-year contract (2011/2014) . In the 12/13 season, of course, he was again in Serie B on loan to Hellas Verona, with whom he won promotion to the first division.
He returned to Bologna, stayed for another year, and then returned to Spain with suitcases in hand once more. This time in Cordoba. A move that did not turn out exactly as he expected. In March 2015, the Spanish team secretly signed a contract with Bologna that tied Crespo for three years. This is how the rift with President Carlos Gonzalez came about. The wick that lit the fire was a match between Crespo and Cristiano Ronaldo. His team did not defend him, the glass cracked, the issue with the contract came out, and the suitcases were packed and ready again.
The next destination was England and Aston Villa. The tick next to Premier League was added to his CV, but the truth is that he did not get stuck in Birmingham. So, six months later he returned to Spain with Rayo Vallecano.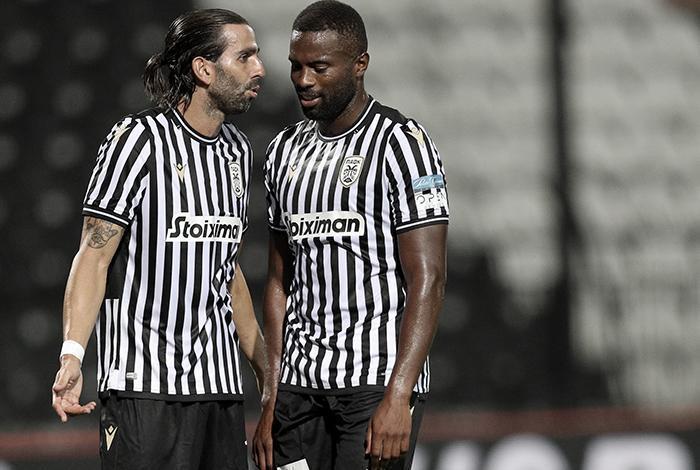 In the summer of 2016 he was approached by PAOK. For the second time to be precise, since he was a target for the Double-headed Eagle a year earlier, but the lure of England was greater than the challenge of the PAOK project. In Thessaloniki, however, he found what he was looking for after leaving Seville. A home, a city and a club to make him feel comfortable, and familiar, to finally unpack and stop being a football journeyman. That is why he is still here five years later. And he'll be staying for another…
FACTS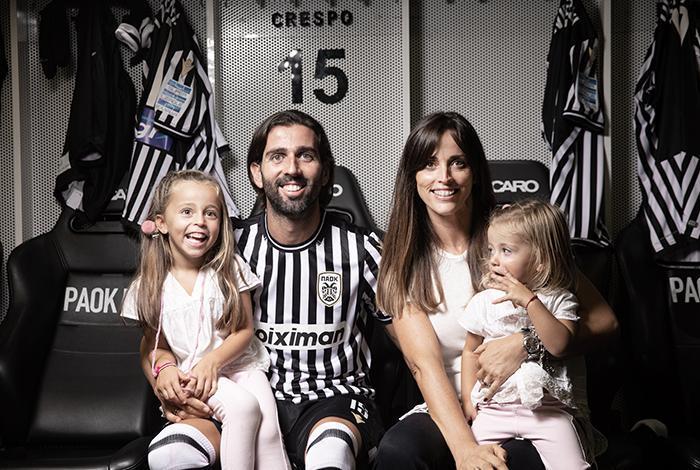 Omar El Kaddouri is Jose's «other half» at PAOK. He is his roommate on away trips and with him in many off-field moments.
The «medal» of the most valuable football player who he has played with at the Double-headed Eagle goes to Djalma Campos, for his efficiency, strength and power at a technical level, and of course for his dribbling skill!
As an «old» man, Andrija Zivkovic stands out from the young players, who in his opinion has the complete package.
He counts more than 13 years of a relationship and shared path in life with his partner, the beautiful Maria Angeles. They have two daughters together, Valentina (5) and Adriana (2).
He loves the Mediterranean diet and sushi. He is the man who does not eat a great deal, while his favorite drink is water!
He enjoys playing tennis and paddle-ball in his spare time, as well as spending his day on the beach playing and running with his dog, Terry.
His worse habit, which he has tried to cut down, but has never succeeded, is his addiction to … ice cream!
He has invested a lot of his money in real estate in his homeland; in houses and shops and on several acres of land, where he already grows oranges!
Recognition is something that makes him feel uncomfortable. He would rather not be recognized on the street. Hence the anecdotal story that one night, after a great victory of the team, he went out on the beach, completely covered with a hat and scarf, celebrating among a group of fans who had gathered in front of the white tower, achieving his goal.
He listens mostly to Spanish music. His favorite artists are Antonio Orosco and Marc Anthony, as well as traditional Flamenco music.
He is a Catholic and actively participates in the customs and traditions of his place every time he is in his village. In recent years, he has also become increasingly interested in political and social issues that mainly concern his country and the rest of the world, while he is concerned about the economic crisis experienced by young people in Spain and Greece as well as the inaction of most political leaders.
If he did not become a footballer, he would have liked to be a teacher of physical education. That is what he chose to study after all.
As for his future, he is not ready to hang up his boots just yet, but he sees himself in the position of a successful player agent.