paokfc.gr/First Team/
Vote for the Energopojekt Play of the Month for May
Vote for the Energopojekt Play of the Month for May
Three unbelievable moments of inspiration, two players, but only one prize. Alexandros Paschalakis or Andrija Zivkovic? Who will win the Energoprojekt Play of the Month for May. It's over to you to decide.
29.05.2021
Andrija Zivkovic has had an amazing month and has a double nomination for the award. In the league game against AEK at the OAKA, the Serb produced a magical pass thorugh the opposition defence and gave Amr Warda the opportunity to break into the penalty area and tee up Michael Krmencik for the simplest of goals.
Zile himself also then provided a stunning assist in the Greek Cup final. With his back to goal, he sent Krmencik clean through on goal with a flick of his backheel, and the Czech kept a cool head to finish past Jose Sa for the goal that clinched the trophy.
In order for PAOK to win the cup, however, the team needed more than just that goal. They needed an in-form Alexandros Paschalakis at his best. The Goldkeeper produced a big performance on the big stage, keeping his team in the match with a string of fien saves. The best of the lot was the sprawling save he made from Giorgos Masouras' bullet header.
Log in to PAOK TV, watch the video and cast your vote.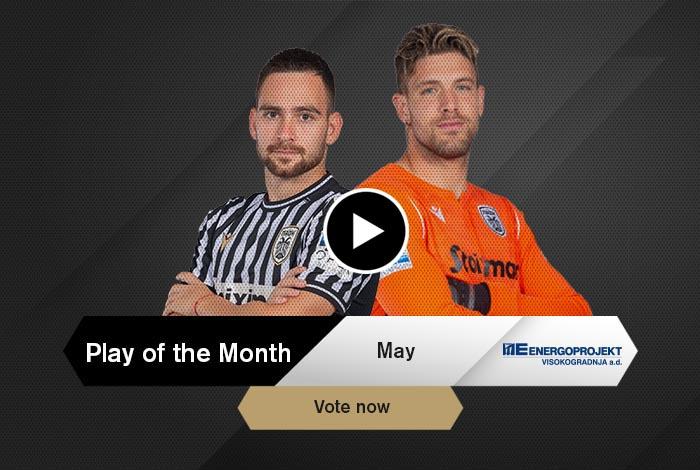 Ψηφίστε το Energoprojekt Play of the Month Μαΐου
Results

Thank you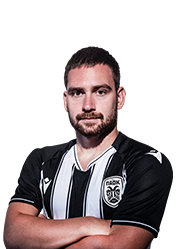 Thank you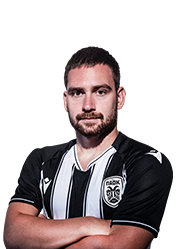 Thank you