paokfc.gr/News/
PAOK B – A new challenge
PAOK B – A new challenge
PAOK have long been a campaigner for having reserve teams in the Greek championship. With patience and consistency, the cklub has helped bright the issue to the fore for years. And now, the club enters a new era of having a second professional team, PAOK B, which kick off their Betsson Super League 2 season on Sunday, October 31. The Alkazar is the first venue, with a match against Larissa.
29.10.2021
The goal for PAOK B is simple – to introduce the club's young players to men's professional football, to train them in a way so that they are ready for the next step, as well as of course to offer the players playing time that they would not usually get in the first team. Faithful to the club's educational philosophy and guaranteed by the successful «knowhow» of the PAOK Academy, PAOK expect to provide their young players with a platform for a safe transitional stage, so that they can develop further.
Talent and quality are a given. What is sought and built by the experienced coaching team at PAOK B is stability, dynamism, intellectual football development and gaining experience through a not-at-all easy league, such as that of the Betsson Super League 2.
Finally the big kick-off is here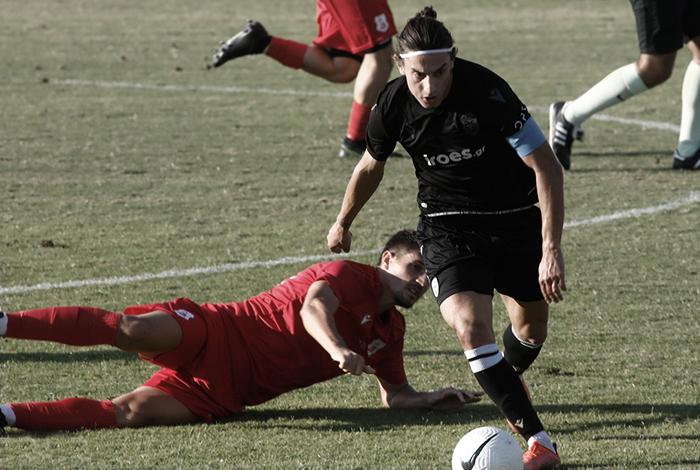 After a lot of back and forth, the championship ended up with 32 teams, split into two groups of 16. In the draw between Olympiakos B, Panathinaikos B and AEK B for which team will play in the northern group, Olympiakos B were the 'lucky' winners for this season. They will be followed, in this order, by Panathinaikos and AEK.
PAOK B, therefore, will play against Larissa, Almopos Arideas, Anagennisi Karditsa, Apollon Larissa, Apollon Pontou, Veria, Thesprotos, Niki Volou, Xanthi, Olympiakos B, Olympiakos Volou, Panserraikos, Pierikos, Triglia (Iraklis) and Trikala. The first match will be on 31.10 in Larissa, while the first home game will take place on the weekend of 6-7.11 against Pierikos.
PAOK B have their own training center, the renovated Lolas sports complex in Souroti, while the home ground for their matches in Thessaloniki will be the Makedonikos Stadium, while the Toumba has been submitted as the team's second home ground.
One important issue is that the television contract of the championship has not yet been finalized.
It should be noted that PAOK B, as well as the second teams of Olympiacos, Panathinaikos and AEK, will have the obligation to have five Greek players in their squads. Respectively, there will be a limit of four foreigners (non-EU community) in the starring XI. There is no age limit on who can play, and of course anyone from the first team squad can participate in PAOK B matches, as long as there are only up to five players over 23 in the starting lineup.
Months of preparation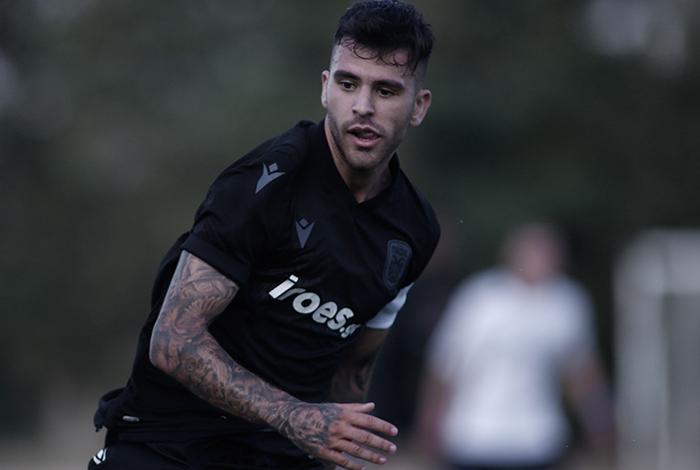 The continuous postponements of the start of the Betsson Super League 2 championship resulted in a long period of waiting and pre-season preparation for PAOK B, somethibng which did mean that the club had ample time to test the squad through 11 friendly games. PAOK won 2-0 away from home Trikala, while in Souroti they defeated Almopos Arideas 2-1, in Livadia they were drew 0-0 with Levadiakos. The match in Pierikos was stopped due to rain and then abandoned due to a a 'blackout' in the 57th minute.
This was followed by the home friendly with Niki Volou, which PAOK B won 2-1, then a 3-1 defeat to Panserraikos. Then came a match in Aridea that PAOK won again (1- 0). Makedonikos were then defeated at home, while in Xanthi it remained goalless. Then, in the two friendlies played at Souroti against Veria PAOK scored a victory (2-0) and a draw (2-2).
PAOK B Profile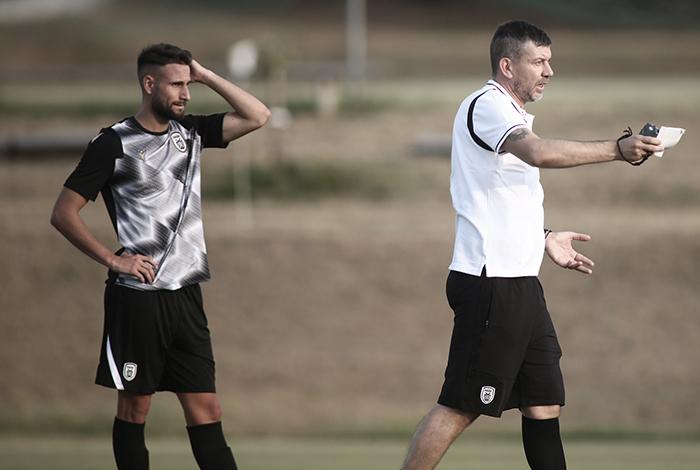 The main core of the PAOK B squad consists of players who have moved up from the Under-19s and in general young players who belong and have trained with PAOK from a young age, along with those who last season (or throughout the season) played out on loan at other clubs.
Marios Tsaousis (2000) from Spartak Trnava, Zisis Chatzistravos (1999) from Lamia, Antonis Gaitanidis (2000) from Levadiakos, Achilleas Salamouras (2000) from Niki Volou and Tassos Meletidis (2000) are returning. 1999) by Onisilos Sotiras (Cyprus). Also returning to Dikefalos are Dimitris Panidis (2001) and Stathis Tahatos (2001), who started the season with the Under-19s and completed it on loan to Trikala, as well as Petros Kaloutsikidis (2001), who in the middle of that season continued with Niki Volou.
A new face is Panagiotis Tzimas (2001), a transfer acquisition from Asteras Tripolis, Ismail Ventraogo (1999), originally from Burkina Faso and who has made appearances in his country's national team, as well as Odysseas Spyridis from West Ham United's Under-18 side. There is the odd old acquaintancein  Alexandros Apostolopoulos, the goalkeeper Nikos Bourganis (1997), who belongs to PAOK since 2019 but played on loan at AE Karaiskakis, and Vassilis Fasidis (1996), who also belonged to PAOK from 2019 and played on loan at AO Trikala. New to PAOK B is goalkeeper Dionysis Balafas (2002).
The quartet of goalkeepers is composed by Christos Talichmanidis (2001) – who is at the same time a member of the men's first team – Nikos Bourganis, Dionysis Balafas and Alexandros Tsiopsis (2003).
Panagiotis Panagiotou (2002), Konstantinos Koulierakis (2003), Giannis Manolioudis (2003), Aventis Aventisian (2002), Dimitris Tsopouroglou (2002), Titos Koutentakis (2003), Kyriakos Giaxis (2001), Vassis were promoted from the Under-19s (2002), George Koulouris (2004), and Vassilis Gorteziani (2002). Also a PAOK B player is Vladimir Brandonic (1999).
Giorgos Koutsias (2004), Lefteris Lyratzis (2000) both clearly have the right to participate – we are referring to those who have participated in PAOK B friendlies – as well as all of the players who belong to the men's senior side.
Goalkeepers: Christos Talichmanidis, Nikolaos Bourganis, Dionysis Balafas, Alexandros Tsiopsis
Defenders: Marios Tsaousis, Alexandros Apostolopoulos, Petros Kaloutsikidis, Efstathios Tachatos, Aventis Aventisian, Konstantinos Koulierakis, Panagiotis Panagiotou, Ioannis Manolioudis
Midfielders: Dimitrios Tsopouroglou, Titos Koutentakis, Kyriakos Giaxis, Zisis Chatzistravos, Anastasios Meletidis, Achilleas Salamouras, Ismahila Ouedraogo, Vassilios Grosdis, Georgios Koulouris
Forwards: Dimitrios Panidis, Vassilios Gordeziani, Odysseas Spyridis, Panagiotis Tzimas, Vassilios Fasidis, George Koutsias, Antonios Gaitanidis, Vladimir Bradonjic
Coaching team: Ioannis Thomaidis, Pablo Garcia, Miroslav Sznaucner, Theocharis Komsis, Vassilios Petropoulos, Ioannis Ambatzidis, Dimitrios Petrakis
Medical team: Argyrios Karavelis, Stavros Terzanidis, Evangelos Vassiliadis
Team Manager: Konstantinos Iosisfidis
Minder: Vassilios Papadopoulos