paokfc.gr/First Team/
Vote for December's Regency Casino Best Goal
Vote for December's Regency Casino Best Goal
Three… worldies, two players, but just one award on offer – the Regency Casino Best Goal for December. It's over to you to cast your votes for the winer via paokfc.gr and the PAOK FC Official App.
29.12.2021
Jasmin Kurtic dominated in October and November. The Slovenian won the award back-to-back with two incredible free-kicks, and he is also a serious candidate for December. And in fact, a double contender!
PAOK's top scorer this season was red hot in the final few months of 2021. He scored six goals, two of which were brilliant. Initially, he found the net with another direct free-kick, only this time he did it a little more impressively than usual, hie effort being a buzzer beater at the Alkazar against AEL.
Then Kurtic also produced a real thunderbolt of a strike against PAS Giannina at Zosimades, leaving the opposing goalkeeper rooted to the spot.
But Kurtic has not been playing all by himself. He has some serious competition, because the last goal of 2021 scored by a PAOK player was fantastic. Chuba Akpom collected the ball from A. Zivkovic but still had plenty to do as he surged towards the AEL penalty area. The Englishman created space for himself, sidestepping a couple of defenders in the process, before scoring with a highly technical curling effort.
Subscribe to PAOK TV, watch the video and take part in the vote now.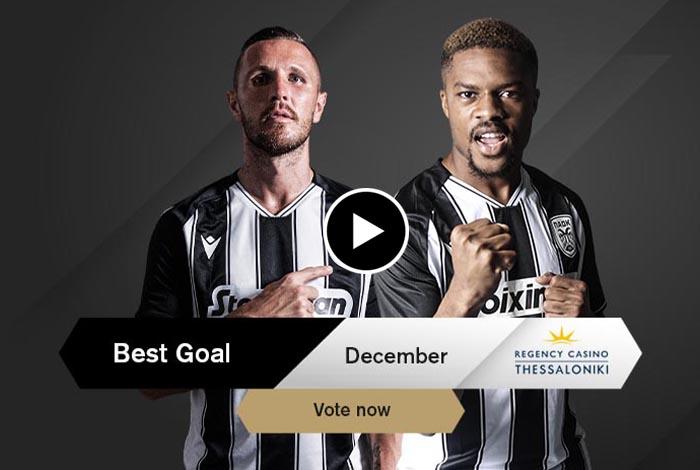 Vote for December's Regency Casino Best Goal
Results

Thank you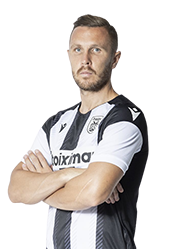 Thank you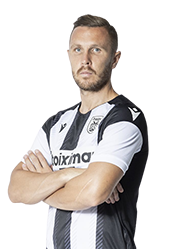 Thank you