paokfc.gr/First Team/
Vote for March's nak Play of the Month
Vote for March's nak Play of the Month
An amazing save, a well-worked passing move, and a fabulous assist. Three pieces oif footballinbg magic are in the running once more for the nak Play of the Month for March. You will decide the winner via your votes on paokfc.gr.
29.04.2022
The first to lay claim to this month's award is Alexandros Paschalakis. The Goldkeeper seemed to be Superman himself at the OAKA against AEK. Mandalos found himself in a great position to score with a header from close range but the Double-headed Eagle goalkeeper had other ideas, parrying away his effort to safety with a stunning reflex save.
The second play was the result of great teamwork. Work not only done on the pitch during game time, but also hard work done in training. PAOK scored for the second time in Belgium against Gent with some great combination play. Vieirinha was the … orchestrator. He gave the orders to the players, and just before the execution of his free-kick, he changed things. The visiting players managed to lose their makrers, and Douglas moved perfectly to the edge of the large area to collect the ball and score with a clinical finish to make the final score 2-1 to PAOK.
Finally, Alexandru Mitrita is also in the mix. In the game against AEK at the OAKA, the Romanian winger took the ball forward, carrying it for several meters before fending off a couple of clear attempted fouls from opposing defenders to send a delicious pass inb behind the home defenders, giving the opportunity for Colak to score.
Subscribe to PAOK TV, watch the video and take part in the voting.
Ψηφίστε το nak Play of the Month Μαρτίου
Results

Thank you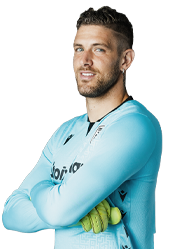 Thank you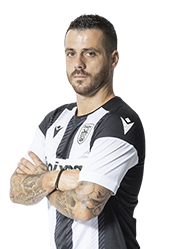 Thank you