paokfc.gr/First Team/
Vote for April's nak Play of the Month
Vote for April's nak Play of the Month
An incredibly smart assist, a magical pass, and a double-save. Who will win the April nak Play of the Month? You will decide via paokfc.gr.
16.05.2022
The first to thow his hat into the ring for the award is Andrija Zivkovic . In the game with Marseille, Zile produced an incredible assist for El Kaddouri to score with a backheel on the move to set up the Moroccan.
Another contender is Alexandros Paschalakis. The Goldkeeper performed an incredible double-save in Marseille. Such was the effort, it prompted Guendouzi to come and congratulate the PAOK 'keeper. Paschalakis initially saved the Frenchman's effort after a corner, and before he even managed to get up from the ground, he stopped Saliba's header on the rebound.
Finally, Stefan Schwab is our final contender. At the «Georgios Karaiskakis», the Austrian produced an outrageous pass with the outside of his boot to pick out Oliveira who then squared the ball for Colak to score, and that piece of play could simply not be left out.
Subscribe to PAOK TV, watch the video, and cast your vote now!
Ψηφίστε το nak Play of the Month Απριλίου
Results

Thank you

Thank you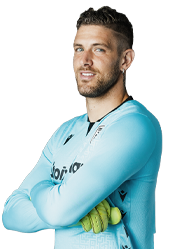 Thank you