paokfc.gr/News/
63 years of the Toumba Stadium
63 years of the Toumba Stadium
On this day 63 years ago our home opened its doors, the Toumba. Sixty-three years full of intense moments of passion and pride. The Toumba turns 64 and paokfc.gr presents a dedication to the Double-headed Eagle's home ground.
06.09.2022
The history of the stadium begins in 1957. It was then when PAOK bought a 30-acre plot in Ano Toumpa for the feeo f 6,000,000 drachmas from the National Defense Fund. The design of the stadium was undertaken by the architect Minas Trembelas and the civil engineer Antonis Triglianos.
Army crews excavated the plot and in the autumn of 1958 construction began on the stands that would accommodate 20,000 spectators.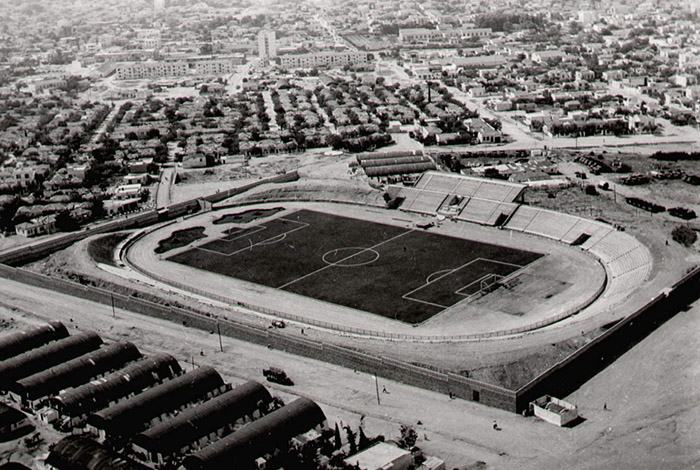 The construction of the stadium was expensive, and part of the expenses was covered by the «Lottery for Unemployment of PAOK's New Stadium». At the same time, the management of the team from 1956 had started saving from ticket incomes. In addition to financial aid, the friends of the group also offered valuable volunteer work.
The dream came true in 1959 and the inauguration took place on September 6 with a friendly match against AEK, with the home team winning 1-0 thanks to a goal from Kostas Kiourtzis.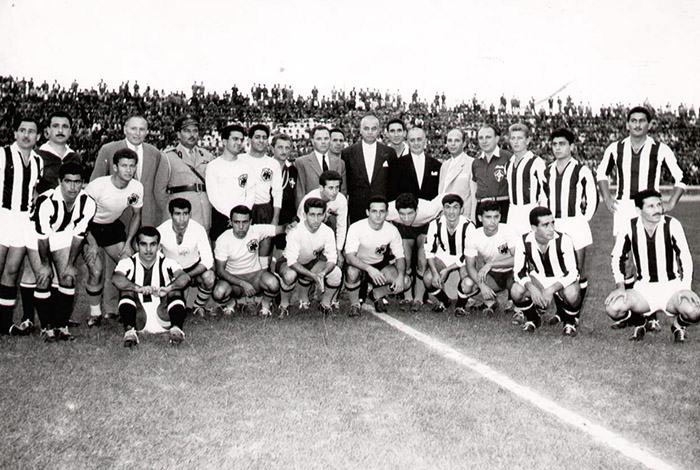 The kick-off was made with a ball that was dropped from an aeroplane, and many politicians and thousands of supporters were in attendance.
In the mid-1970s the capacity was increased to 45,000 seats in expansion projects, and the attendance record took place on December 19, 1976 in a 0-0 draw against AEK with 45,252 tickets sold.
From 1981 and after the tragedy at the Georgios Karaiskakis stadium, the capacity dropped to 41,073 seats, while since 1998, when seats were installed in all stands, it dropped to 28,701. In 1980 a part of Gate 8 collapsed as a result of the great earthquake of 6.5 Richter a year-and-a-half earlier. In 1985 a canopy was placed on Gates 1, 2 and 3.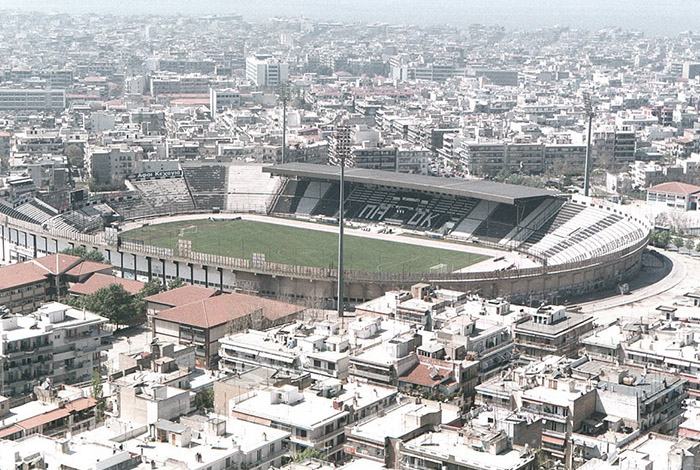 In 2004 the Toumba was used for the Olympic Games. In the context of the Olympics, a major renovation took place involving the offices, the dressing rooms, the press and VIP rooms, the press tribune, and of course the new roof was installed.
In 2012, the Savvidis era at the Double-headed Eagle began, and of course the stadium would not be left out among many improvements that began to happen at the club. By order of Ivan Savvidis himself, many enhancements and changes were made throughout the stadium.
The club's board visited many stadiums abroad and used their learnings as a model to make many changes, mainly in the office building, the VIP areas, and the press room, as well as in the dressing rooms which took on a completely new look.