paokfc.gr/First Team/
Vote for August's nak Play of the Month
Vote for August's nak Play of the Month
Two assists and a great save are in the mix for the nak Play of the Month award for August. Who will be the winner? It's over to you to cast your vote via paokfc.gr.
20.09.2022
Πρώτος υποψήφιος ο Κάλεντ Νάρεϊ. Στο παιχνίδι κόντρα στον Παναιτωλικό ο Γερμανός εξτρέμ συνδυάστηκε έξοχα με τους Ντάντας και Λύρατζη κι έκανε ένα εξαιρετικό γύρισμα στον Μπράντον Τόμας για να ανοίξει το σκορ για τον ΠΑΟΚ.
Οι επόμενες δύο ενέργειες έρχονται από το παιχνίδι κόντρα στον Ατρόμητο. Αρχικά ο Ντόμινικ Κοτάρσκι έκανε μία υπέροχη επέμβαση σε απευθείας φάουλ του Μουνίθ, με την μπάλα να παίρνει περίεργη τροχία, να χαμηλώνει αφού πέρασε το τείχος, αλλά τον Κροάτη τερματοφύλακα να έχει την απάντηση.
Την τριάδα κλείνει ο Αντρίγια Ζίβκοβιτς. Με τον Ατρόμητο να έχει παγώσει την Τούμπα με την ισοφάριση στις καθυστερήσεις, ο ΠΑΟΚ έψαχνε το γκολ της νίκης. Η μπάλα έφτασε αριστερά στον Zile, αυτός συνδυάστηκε με τον Μπίσεσβαρ και με μία υπέροχη σέντρα βρήκε τον Νάρεϊ στο δεύτερο δοκάρι κι αυτός με σουτ στην κίνηση διαμόρφωσε το τελικό 2-1.
Δείτε το βίντεο του PAOK TV με τις τρεις καλύτερες του μήνα ενέργειες, ψηφίστε την αγαπημένη σας και εγγραφείτε στο επίσημο κανάλι του ΠΑΟΚ στο You Tube για να μαθαίνετε πρώτοι τα νέα της αγαπημένης μας ομάδας.
PAOK TV: Play Store / App Store
PAOK FC Official App:  Play Store / App Store
Ψηφίστε το nak Play of the Month Αυγούστου
Results

Thank you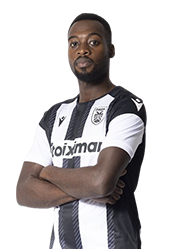 Thank you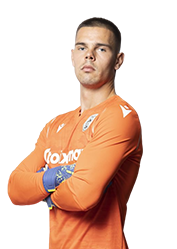 Thank you