paokfc.gr/First Team/
Vote for April's BOX MVP
Vote for April's BOX MVP
April did not go so well for the Double-headed Eagle. Despite qualifying for the final of the Greek Cup and registering two victories over Aris and NFC Volos, Razvan Lucescu's team experienced four defeats that basically put them out of the title race. Three players stood out though with their performances and will battle it out for the April VOX MVP award. Let's find the winner by voting via paokfc.gr and the PAOK FC Official App.
07.05.2023
Brandon Thomas is the first candidate. The Spanish forward may not have scored in the past month but he energized the team, was full of running, pressed for the team and looks to be in great shape heading into the season finale.
Next up is Taison. The Brazilian has been in good form over the past month, scoring a superb goal against Aris, oozing character on the pitch and trying to help get his team-mates through some tough times.
Finally, Andrija Živković is also a contender. The Serbian has also been in good form in this last part of the season. In April he scored the winning goal against Aris, gave everything on the pitch and helped the team in all departments.
So then, three players, and only one prize. Who is your April BOX MVP? Cast your vote via paokfc.gr or the PAOK FC Official App.

Thank you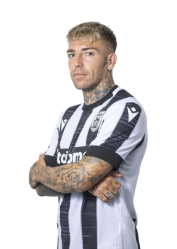 Thank you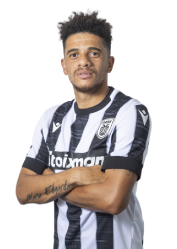 Thank you