paokfc.gr/First Team/
Vote for the Regency Casino Best Goal of July & August
Vote for the Regency Casino Best Goal of July & August
Three wonderful goals will battle it out for the Regency Casino Best Goal Award for July & August. Let's pick out the final winner via paokfc.gr and/or the PAOK FC Official App.
06.09.2023
First on the list is Andrija Zivkovic. In the away game against Hearts, Zile picked up the ball outside the penalty area from a well-worked corner routine, then fired an improbable shot into the far corner, leaving the opposition goalkeeper no room to react to give the Double-headed Eagle the win.
The next two goals came in the second leg against Hearts at Toumba Stadium. Initially Taison opened the scoring. The Brazilian took a free-kick from a slightly wide position, and sent the ball flying into the net to leave everyone stunned.
And we wrap up the conteders with Brandon Thomas . Giannis Konstantelias produced an amazing piece of skill down the right to work an opening for a cross, Stefan Schwab then headed the ball into the Spaniard's pather and with his back to goal Brandon scored with a first-time effort to make it 2-0 and «lock up» qualification to the UEFA Europa Conference League group stage for PAOK.
Watch the following video, relive the three goals, cast your vote in the poll and subscribe to the official PAOK channel on YouTube to be always first to get all the latest news and content about our belowed club.
PAOK TV: Play Store / App Store
PAOK FC Official App:  Play Store / App Store
Ψηφίστε το Regency Casino Best Goal Ιουλίου/Αυγούστου
Results

Thank you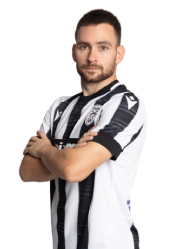 Thank you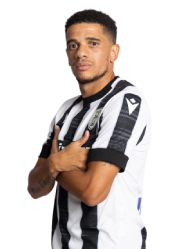 Thank you