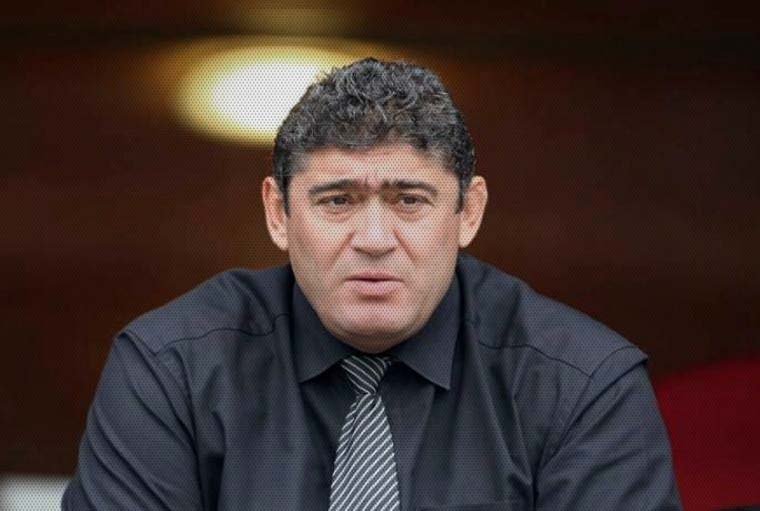 Farewell to a great athlete and man
It is so hard to realize that Panagiotis Pikilidis is no longer among us… This strong, proud, upright guy who had a permanent smile on his face.
A great athlete, Greco-Roman wrestling champion in the heavyweight division, Panagiotis took part in three Olympic Games. He was fourth in Los Angeles (1984), eighth in Barcelona (1992) and fifth in Atlanta (1996). He never could get over the fact that he missed on the podium in 1984 despite defeating the eventual gold medal winner of his division.
He won the gold in the 1991 Mediterranean Games and the bronze in the 1987 competition. He was fourth twice (1991, 1993) in the European Championship and 6th in the World Championship of 1986. In 1983, in the juniors, he won gold medals both in the freestyle and in Greco-Roman wrestling.
He was born at Kalamaria in 1965. He practiced his sport at VAO, along with his brother Giorgos, four years his senior. Giorgos was the one to introduce him to wrestling in 1981. Standing at 1.88 m., with strong and long arms, Panagiotis was excellent for the sport.
After retiring from the world of sports, he devoted himself in politics and was voted deputy mayor of Kalamaria in 1999 and 2005. He also loved basketball and fishing. When he decided to work for PAOK, he gave it his all. In 2000, he brought back to life the wrestling division of the "Double-Headed Eagle" (abolished since the German Occupation years). Since 2007 he was a member of PAOK's Administrative Board.
He is survived by two daughters, Anastasia and Penelope, and a son, Alexandros.