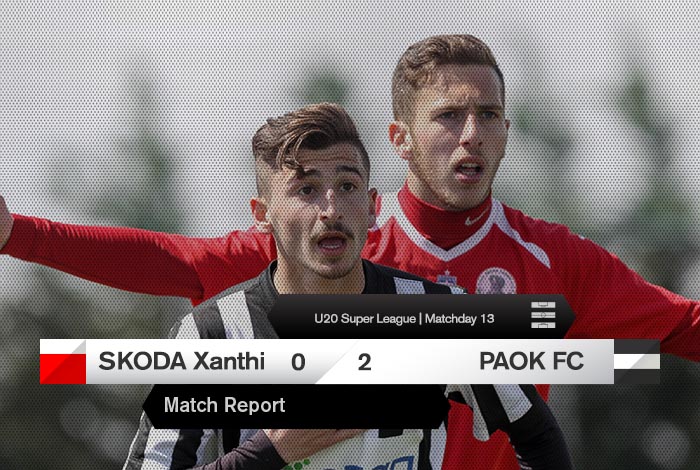 Vladan Ivić's pupils recorded a professional 2-0 victory at Xanthi for the Super League U20. PAOK youngsters put on an excellent display and didn't allow their rivals to get something more out of the game.
PAOK stormed out of the blocks looking for the early goal that would undo Xanthi's defence. After a few wasted chances, "Double-Headed Eagle's" rearguard provided the answers. Kakko took the free-kick and Vasaitis met it with a powerful header to score the opener.
The complexion of the encounter remained unchanged in the second half. PAOK kept in control of proceedings in search of the goal that would finish off the game. Patralis did just that in the 82nd minute, when he took advantage of Xanthi's defensive slip up to tap the ball in and seal PAOK's 2-0 victory.
The U20s have now 62 points to their tally and trail Panionios by two. They will face the "blue-and-red" team twice in their remaining five encounters, starting on Sunday 10 May.
PAOK U20: Soilemezoglou, Topalidis, Anastasiou, Vasaitis (87′ Tselepidis), Chatzidimpas, Patralis, Panagiotidis (67′ Dimitriadis), Toumanidis, Kakko, Tsolakidis (75′ Kushta), Syrakos.