paokfc.gr/First Team/
Vote for the July nak Play of the Month
Vote for the July nak Play of the Month
A great assist, a buzzer beater save, and a Brazilian backheel. The battle for July's nak Play of the Month is now underway on for paokfc.gr.
26.07.2020
Against OFI in Heraklion, Dimitris Limnios was the man who served up a goal on a plate for Diego Biseswar . The Future surged on to a long ball from Rodrigo , before showing great skill and speed to get to the byline and square a low cross for his teammate to score from close range.
In the same match, Alexandros Paschalakis produced one of the saves of the season and is contender number two. Adil Nabi found himself with time and space in front of goal in the final seconds of the game, but The Goldkeeper had the answer to his low shot, parrying the ball wide brilliantly.
The third candidate is Jose Mauricio. In the away match against Olympiacos in Piraeus, The Playmaker put his foot on the ball to buy time, before slipping a smart pass through for Rodrigo , who cross perfectly for Enea Mihaj, and the rest is history.
Watch all three contenders for the July nak Play of the Month in the video from PAOK TV, the club's official digital television channel, and cast your vote now!

Thank you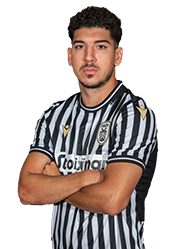 Thank you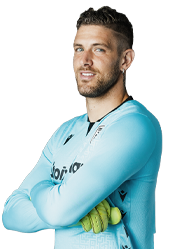 Thank you