paokfc.gr/First Team/
Vote for November's Regency Casino Best Goal
Vote for November's Regency Casino Best Goal
Three wonderful goals are in the running for the Regency Casino Best Goal of November. You will decide the winner, via your votes on paokfc.gr and the PAOK FC Official App.
25.11.2022
Nelson Olveira in Nikaiaagainst Ionikos scored a beautiful goal. Konstantelias stole the ball, passed to the Portuguese forward, and he sent the ball into the back of the net with a powerful shot, leaving the goalkeeper with no chance.
Also in the battle for teh award is Douglas Augusto's goal in the same match. Konstantelias again won possession and this time from the Double-headed Eagle penalty area, he went on a mazy run before passing at the right moment to Α.Ζivkovic and he in turn found the Brazileiro , who side-footed the ball home to make the final score 3-0 to PAOK.
And finally, we have the amazing goal scored by Andrija Zivkovic against NFC Volos at the Toumba. With his back to goal outside the penalty area. There's not much else to say, you know what happened next…
Watch the video that follows, remind yourself of the great goals, cast your vote in the poll, and subscribe to the official PAOK channel on YouTube to be first to get all the latest news about our favorite club.
PAOK TV: Play Store / App Store
PAOK FC Official App:  Play Store / App Store
Vote for November's Regency Casino Best Goal
Results

Thank you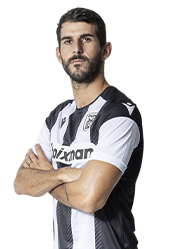 Thank you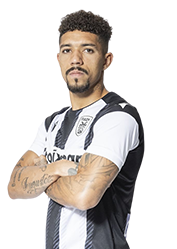 Thank you